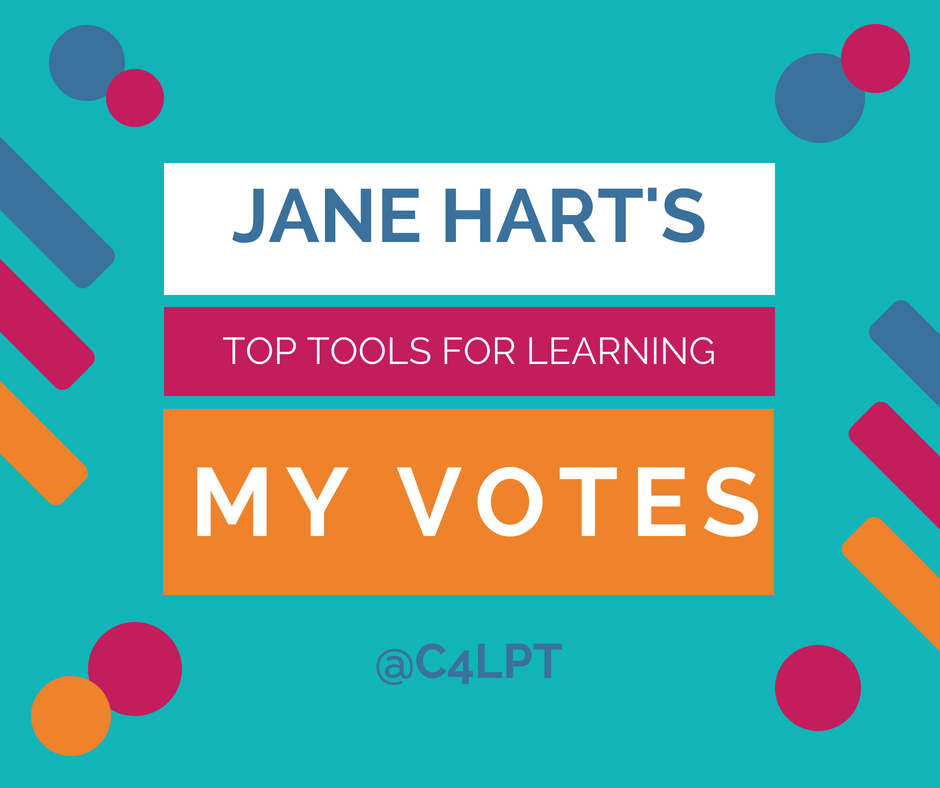 Each year, Jane Hart compiles her Top Tools for Learning. You're invited to participate in the voting either by filling out a form, blogging about your choices or sharing via Twitter.
My votes are not in order of priority, though most people who write about this topic do a ranked list. Recently, Jane Hart started having us categorize how we use the tools:
For our own personal and professional learning
In the workplace
In education
I will include how I use each tool, along with each vote. Also, I will share those tools that have been on my list for many years at this point.
Twitter (personal/professional learning)
This social network has been on my list for four years now. I'm able to connect with people who are (as Peter Newbury recommended on episode #53) "like me and who are not like me." Twitter is a microblogging service, which means people share short thoughts and interact with each other by replying to others' messages. For something that won't fit as a short message a lot of people link to other resources on the internet, like articles, videos, or websites.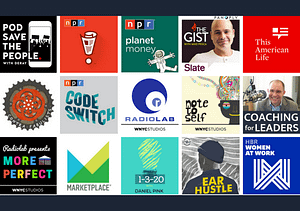 Overcast (personal/professional learning)
This is the best iOS app I have found for listening to podcasts (which have been on my list for all four years now. I can subscribe to podcasts and have them all come into one app for me to listen to them when I'm ready. I listen to podcasts at double speed and Overcast takes care of removing silence. More learning in less time… My 2018 Podcast Greats post gives an idea of what I am listening to these days.
Feedly (personal/professional learning)
I was thinking about how much I dislike Apple News the other day. The reason why is directly related to why Feedly is on my top ten list. With a service like Apple News, you get what they generally think you might like, based on some not very intelligent algorithms. Using an RSS reader like Feedly, you pick exactly what websites you want to "feed" into your news feed and don't have to rely on what technology thinks you may like. I'm seriously considering switching to Inoreader, which Laura Gibbs regularly shares ab out how to get it to integrate with the LMS my institution uses: Canvas.
Unread (personal/professional learning)
Think of Feedly as working behind the scenes to pull together all the stuff I might want to read into one place and to mark things as read, once I have either decided I don't want to check them out, or once I have read them. Feedly also has a website and apps that can be used for actually consuming the content. However, my absolute favorite tool to use for reading my Feedly content is Unread (on the iPad). I do most of my RSS reading in bed. Unread allows me to easily mark a bunch of articles as read without having to move my hand around the screen hardly at all. It is hard to explain until you try it, but they definitely live up to their claim that, "Reading should not feel like work."
WordPress (personal/professional learning)
I had the opportunity to interview Harold Jarche for the Teaching in Higher Ed Podcast recently (episode 213). It was like talking to one of my learning heroes. He's an expert in personal knowledge mastery and emphasizes the value of "working out loud." As I blog, I am sense-making. WordPress is the most widely used blogging tool in the world and it helps me both make sense of what I am learning and share it with anyone who visits my website. There's a free version of WordPress that lets people get started with it. Those who want to extend its use a self-hosted WordPress site, which allows for greater customization. Reclaim Hosting is a company that offers self-hosted WordPress sites (among other things) for primarily an educational audience. Their website explains that they help people: "Take control of your digital identify. Reclaim Hosting provides educators and institutions with an easy way to offer their students domains and web hosting that they own and control."
This polling system has been on my list for all four years now and shows no sign of stopping. I am a big fan of using retrieval practice in my teaching to help students retain more and achieve deeper learning in my classes. Poll Everywhere helps me do that and encourage students to pull their phones out, instead of telling them to put them away. I can use Poll Everywhere within PowerPoint on my Mac and never have to leave PowerPoint when I am using it. On the other end of the spectrum, I can use Poll Everywhere on my iPad and never involve a computer or projector at all.
I mentioned making use of retrieval practice in much of my teaching when describing why I use PollEverywhere. That tool is used more in my teaching, but when I want to encourage students to take the learning with them, I highly recommend Quizlet. Flash cards have been shown to be great study tools. They are a form of retrieval practice. Quizlet takes flashcards to the digital world. I can create flashcards in Quizlet and share them with my students, or they can create them and share them with the rest of the class. In the classroom, I love using their Quizlet Live game. I've written about this experience on my blog and also Sierra Smith talked about how it helped her get to know other students in a class in a more authentic way on episode 199.
I use Glisser almost exclusively in my keynote speaking and workshops these days. Glisser is an audience response system. It lets me: Present my slides on the web (so I don't have to worry about whether or not a computer is going to have the font I need or my slides might be formatted differently when I present them on someone else's computer), poll an audience, share videos during a presentation, have people ask questions while I'm presenting and queue them up when I'm ready to address them, and even let people tweet out my slides as I'm presenting them.
Kindle app (personal/professional learning)
I enjoy reading on my iPad via the Kindle app and have documented my reasons for doing digital with my reading in the past. Being able to save my highlights and have them in one place well after finishing a book is wonderful. I also appreciate the integration with Goodreads, so I can keep track of what I have read and connect with friends who also use the service and provide good recommendations for what other books I might want to check out.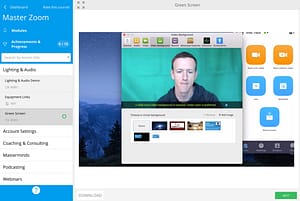 Zoom (education)
I have been using web conferencing systems of one kind oranother for decades. Sadly, they have mostly become bloated systems that make it difficult to share with an audience, but easy to bore that audience to tears. Zoom is different. If I want to share something. Anything. A slide deck, a video, an application, a picture, even my entire computer screen… I can do that in just a couple of clicks. It is seamless. That's nice. What's even nicer is that any person who is with me on Zoom may also do the same (unless I have a need to restrict that capability for some reason – I usually don't, but there are certainly instances like with larger groups of people coming together where it does make sense to turn that setting off). Doug McKee has written about how he uses Zoom with Duet Display and PDF Expert in his econometrics classes. That actually represents another thing I love about Zoom. You can use just a few of its features and get started simply. But there's a lot of additional features you can make use of to make it do some amazing things. I really enjoyed Andy Traub's Master Zoom class which made me see more of what is possible using Zoom.
Past Top Ten Tools for Learning Votes
Here are my Top Tools for Learning blog posts from recent years:
This year, I was inspired by Harold Jarche's Top Ten Tools for Learning post to create a graphic of my year-by-year votes.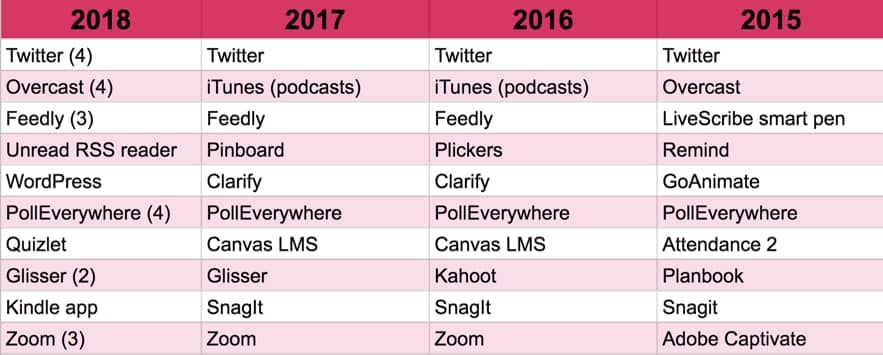 Here are a few items of note I found when looking through the lists:
Your Turn
Consider voting on Jane Hart's 2018 Top Ten Tools, or commenting below if there's a tool you think should have been on my list that I may want to know about.