ABOUT TEACHING IN HIGHER ED
...providing a space to explore the art and science of being more effective at facilitating learning. 
TEACHING IN HIGHER ED PODCAST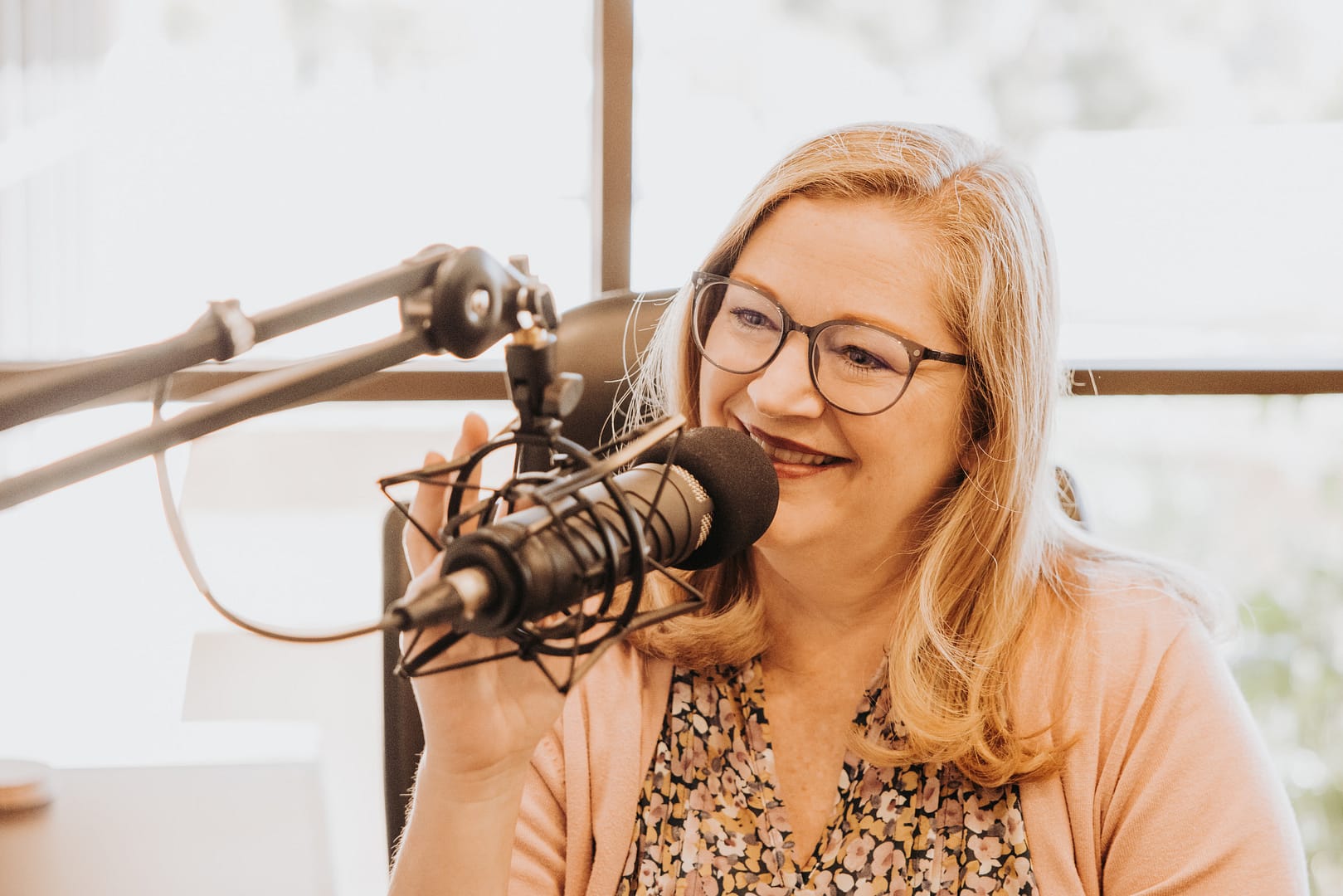 Hosted by Bonni Stachowiak, The Teaching in Higher Ed Podcast airs weekly. The podcast focuses on topics such as excellence in teaching, instructional design, open education, diversity and inclusion, productivity, creativity in teaching, educational technology, and blended learning.
SUGGEST A GUEST / TOPIC FOR A FUTURE SHOW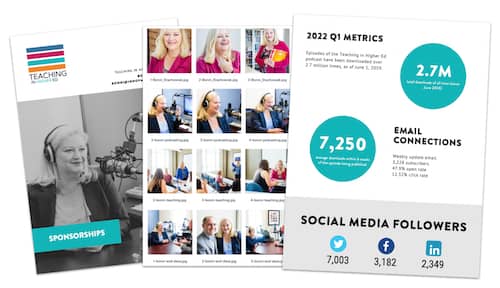 Provide your information below to get a free instant download of the Teaching in Higher Ed Media Kit. The kit includes: Bonni's bio + headshots, Teaching in Higher Ed logos, and sponsorship information.
GAIN INSTANT ACCESS TO OUR MEDIA KIT:
HOST & PRODUCER OF THE TEACHING IN HIGHER ED PODCAST
DEAN OF TEACHING AND LEARNING
PROFESSOR OF BUSINESS & MANAGEMENT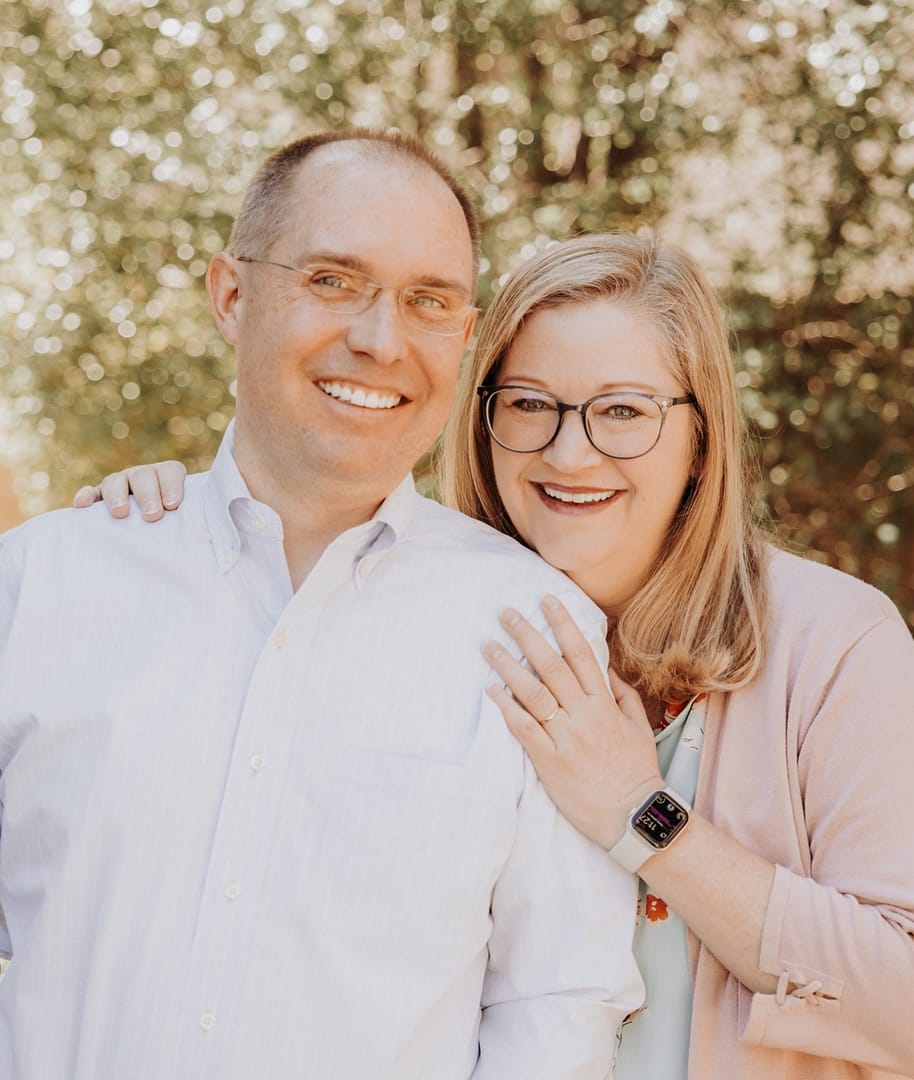 It started when I was around six years old.
I used to "teach" in my room at home. The stuffed animals and dolls were my students. My bedroom door had a sign on it that read #208. My "name" was "Miss Monroe," a tribute to the 1970s Charlie's Angels…
I have always wanted to teach.
Fast forward to today. I teach as a university professor at Vanguard University: a small, private, liberal arts university in Orange County, California. I'm also dean of teaching and learning, which allows me to collaborate with other faculty toward improving all of our teaching. I'm also fortunate to get to coach faculty in my dean role and connect with faculty from all over the world through the Teaching in Higher Ed community.
Much has changed since my childhood dream first emerged. Curiously, my office door was #208 for the first 15 years of my teaching (some strange coincidence that gave me some confidence, years ago, that perhaps I was taking the right path when I accepted the offer to teach at my institution).
Lest you think I'm overly superstitious, though, my dentist's office was also #208, but it didn't eventually stop me from switching to another one a few years back. The conference room for our departments is #208, so I haven't left all that completely behind.
I'm married to my best friend and partner, Dave Stachowiak. Our paths first crossed while we were earning our MA degrees and we have been committed to learning, together, ever since. We have two children who teach us both things on a daily basis.
Bonni Stachowiak has limited availability to schedule paid Speaking Engagements or Workshops during the academic year. Review her popular speaking topics below and submit a speaking request to start the conversation. Thank you for your interest.
FEATURED RECENT & UPCOMING SPEAKING ENGAGEMENTS
EDUCATIONAL TECHNOLOGY

The positives and perils of leveraging educational technology in our teaching

IMAGINE

Cultivate our collective imagination to create high impact learning experiences for our students.

ORGANIZATIONAL INFLUENCE

The fulcrum for creating positive change

THE PRODUCTIVE PROFESSOR

Building systems that ignite creativity, maximize efficiency, and create peace.

GO SOMEWHERE

Discover your options and make a change toward teaching for greater impact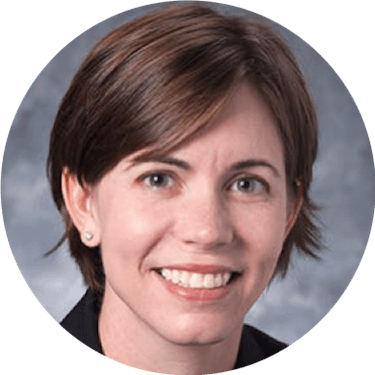 "Dr. Stachowiak's keynote was engaging, dynamic, and relevant to our higher education conference attendees.
She shared innovative and practical strategies for all of us."
GRETCHEN THOMAS, LECTURERINNOVATION IN TEACHING AND TECHNOLOGY, LEARNING, DESIGN, & TECHNOLOGYUNIVERSITY OF GEORGIA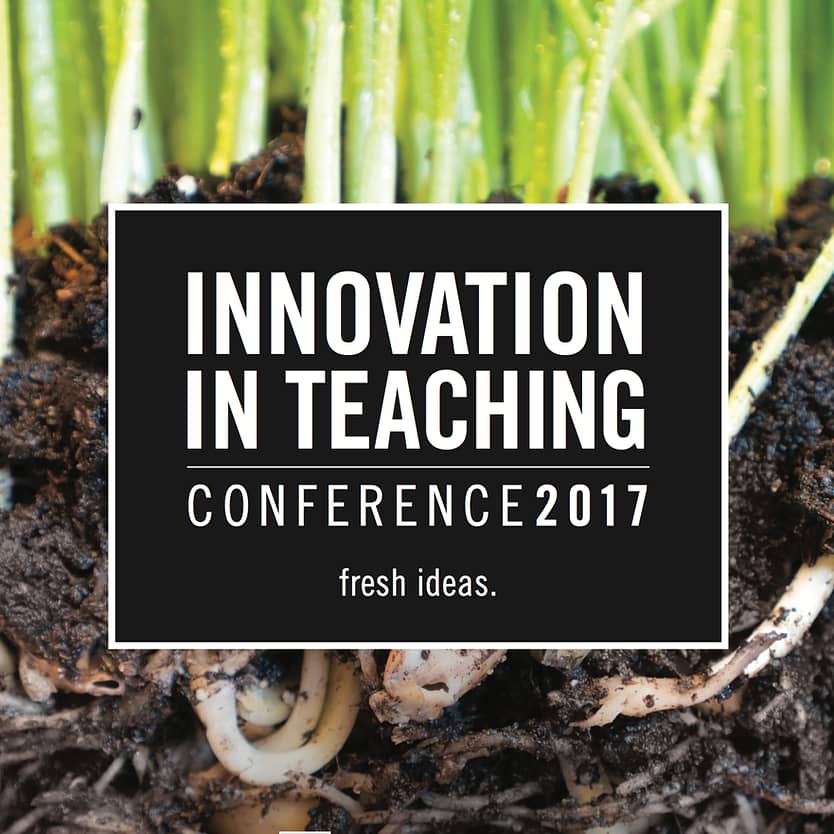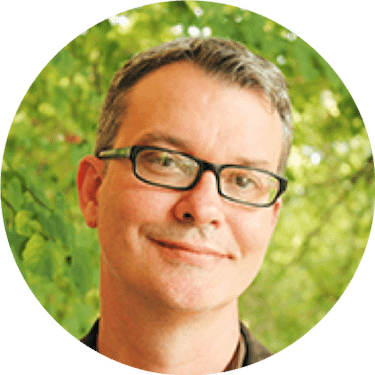 "Bonni Stachowiak's keynote at UGA wove a tapestry of teaching, technology, and pragmatism in a refreshingly humble way.
She is a delightfully engaging speaker who magically transformed a keynote into a conversation with her audience."
NICHOLAS A. HOLT DIRECTOR OF INNOVATION IN TEACHING & TECHNOLOGYUNIVERSITY OF GEORGIA
KEYNOTES + WORKSHOPS REQUEST FORM