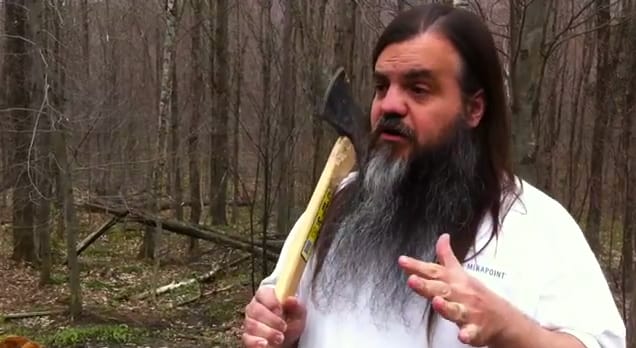 I had the great pleasure of talking with Bryan Alexander today for this week's Teaching in Higher Ed podcast episode. "Bryan Alexander is an internationally known futurist, researcher, writer, speaker, consultant, and teacher, working in the field of how technology transforms education."
As happens more than half of the time that I have interviews scheduled, I was incredibly nervous. It turns out that not only does Bryan Alexander know a lot about a lot of things, he's also incredibly kind and warm.
After we were finished recording, I told him how much I enjoyed his recent post about his favorite podcasts. He said that he often listens to podcasts while chopping wood, caring for the animals that they raise on their property, or during his often-lengthy commutes.
While we have some podcast listening habits in common, I discovered that there are some shows that are among my favorites that he was unfamiliar with…
Since I last wrote about my favorite podcasts in 2014, there are still some of those same shows that top my listening preferences. It's time for some updating to my list of podcast greats, inspired by Bryan's recent post.
This time I've categorized them, those this proved to be a harder task than I anticipated. Many of them fit into multiple categories.
Teaching and Other Higher Ed Podcasts
Shows that Stretch my Mind
Business and Management Podcasts
Geeky Podcasts
Reply All – Gimlet Media – This podcast looks at technology and how it intersects with different parts of our lives. One of my favorite segments is what they call: "Yes, yes, no," where they challenge each other to interpret something that has happened on the internet that may otherwise go unnoticed by the untrained eye.
Note to Self | WNYC – I just started listening to this podcast and have really been enjoying it. From the show's website, "Is your phone watching you? Can wexting make you smarter? Are your kids real? These and other essential quandaries for anyone trying to preserve their humanity in the digital age. Join host Manoush Zomorodi for your weekly reminder to question everything." I especially like their focus on privacy and how we can all better protect ourselves on the web.
Mac Power Users – Relay FM – If you use a Mac and you want to leverage it to be more productive, this is a great show for you. Back in 2015, I was on an episode, talking about how I use screencasting to provide richer feedback to my students.
In Community with Others
Podcasts that are Just Getting Started
These next couple of podcasts don't have many episodes, but they represent the best of what podcasting has to offer.
I had no idea that this post was going to turn out so long, or that I listened to so many podcasts. Would you believe that this only represents about 60% of them?
As I started to chip away at this post, I realized I was going to have to be much more discerning in which ones I included, than when I first got started with what was supposed to be a relatively easy post.
What podcasts do you listen to that you recommend? Feel free to reply in the comments to this post, or Tweet with your recommendations under the hashtag #trypod.