THE TEACHING IN HIGHER ED WEEKLY UPDATE
We know most people listen to podcasts while away from our computers. The weekly update helps you keep up to date on the resources that are shared on each episode. We also include in that same email an article about either teaching or productivity.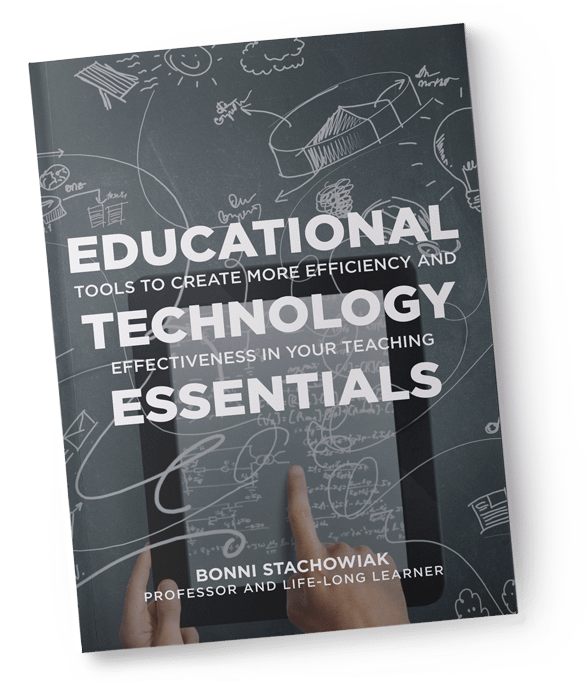 JOIN OVER 4,000 EDUCATORS
Receive a free Educational Technology Essentials Guide and
weekly update.
Initially, you will receive a free Educational Technology Essentials Guide with 19 tools Bonni has found instrumental in her teaching and personal productivity. After that, you will receive a weekly email with the latest podcast episode's show notes and a teaching-oriented or productivity-related blog post. 
We only want people on our email list who have an interest in what we are working on. Each email includes an unsubscribe button, which immediately allows you to stop receiving the updates. 
Podcasts are best listened to while not tied to a computer, from our perspective. We recommend using a podcast "catcher" (app) to subscribe to the Teaching in Higher Ed podcast and to use the weekly email updates as a means for obtaining the show notes for each episode without having to remember to go looking for them after you listen. The weekly update also means you don't have to remember to visit the website to see what new blogs have been posted.
In more than four years of having an email list, the most we have ever sent was one per week. At some point, there may be an occasion for some kind of special announcement, but we will make sure it is justified and rare if we ever decide to send a second email in a given week.
On any given week, we usually have either no one unsubscribe, or just one person. That is probably the statistic we are most proud of since it tells us that people find the updates valuable enough to keep receiving.