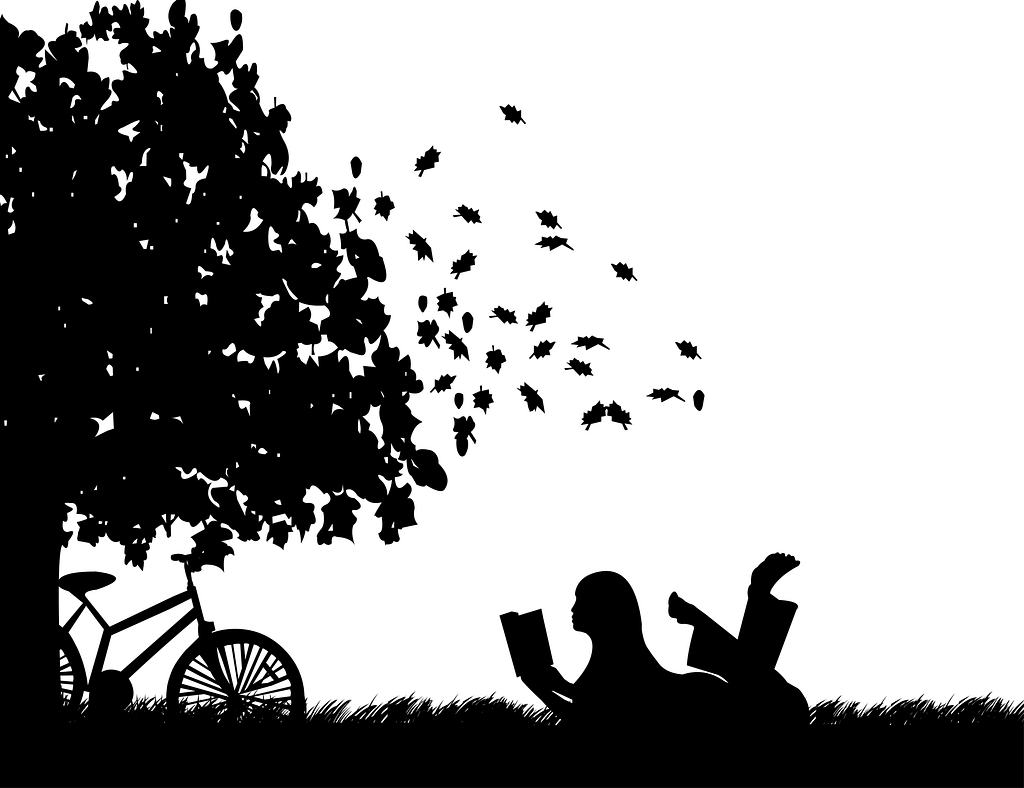 I've written previously about the great laptop ban debate. Now seems as good a time as any to embark on yet another controversial topic:
Digital reading
Naomi Baron in The New Republic argues that digital reading is no substitute for the printed word. A couple paragraphs in, she does indicate that there's no simple answer to whether or not we learn better when reading in a digital format versus tangible books, however.
Why I Primarily Read Digitally
While I am among those who love the smell and feel of books, I still wind up doing most of my reading in digital form. Here are some reasons why:
Portability
Almost all my reading is done on my 10.5″ iPad Pro. It goes with me everywhere. To work, when I arrive a few minutes early to pick our kids up from school, to a doctor's appointment, and even to bed.
Night mode
I read at least an hour per night. Most apps have a setting that makes the background black and the text white. The Kindle app lets me adjust the brightness of the white text such that it emits as little light as possible.
Saving highlights and notes
It is as easy to highlight something in my Kindle app, as dragging my finger across the words I want to highlight. All highlights and notes are all then kept in a single place, making them that much easier to reference in the future. Highlights in physical books aren't at all easy to leverage, after I finishing reading something and put the book away on a shelf.
The Amazon Kindle site for storing all our highlights and notes recently went through a welcomed overhaul. The old system regularly confounded me. This one makes it easy to view my various Kindle books on the left, see my highlights and notes on the right, and search for books I've previously read.
Motivation
I use a service called Goodreads to track the books I've read and see what others I'm connected with in the community are reading. Goodreads invites me to set a reading challenge each year. Tracking my progress has definitely urged me to read more books than I otherwise might have in prior years.
To date, I have read 16 of my planned 20 books for 2017. I should easily be able to achieve my goal by the end of the year. I may even set my sights on reading 24 books in 2018.
Flexibility
Some publications, such as The Atlantic, are now even making their articles available as spoken word audio files. I was able to listen to this powerful pieceby Ta-Nehisi Coates the other night, while getting ready for bed. I did miss hearing Ta-Nehisi's own inflection in his words, but the audio feature still afforded me more flexibility in how to consume his writing.
Dave does the majority of his reading in the form of listening to audio books. I might do the same, if I didn't have so many podcasts to try (and fail) to keep up with… Dave especially likes when he owns the audio and the digital copy of a book, as it syncs his reading progress within the two formats.
Cautionary Notes
It isn't all unicorns and rainbows with digital reading, however. There are some potential downsides, if we aren't careful.
Distractions
The number one downside to digital reading for me is the potential for distractions. As I have been writing this blog post, I've encountered:
I wish more of my reading time was devoted to books and long form pieces (though not everyone appreciates that vernacular). It's easy to get lost in mindless skimming of my RSS feeds in Unread, versus having the discipline to stay focused on a book for an hour.
To be fair to myself, I'm under the weather. I'm grateful to have accomplished anything this morning. A few breaks from writing next week's blog post isn't the end of the world. I love being able to consume and compose content, while lying on my side, next to a giant box of Kleenex and cough drops.
I am at my most productive at reading when I use my Kindle e-reader, instead of the Kindle app on my iPad. My book completion rates go through the roof when I don't have digital distractions only a couple of taps away.
Inability to Give Books Away
While it is possible for me to loan my Kindle books to a friend for 14 days, it isn't something I do very often. With physical books, I can gift them to a friend or our local library, after I'm done reading them.
Digital Reading Workflow
Most of my daily reading involves consuming content from RSS feeds and Twitter. After that, there's usually at least another 15-30 minutes I'll still be awake enough to make progress on whatever book I'm reading.
RSS Feed Manager
Feedly is the service I use to manage all the content (RSS feeds) that I want to subscribe to… Each time a new article gets posted on a site I subscribe to, it gets "fed" into Feedly as an unread post. I can easily add new content sources ("feeds") into Feedly and have a one-stop place to go for the most relevant content to me.
When I have read an article, it won't show up in my unread items any longer. That is the case whether I read it on my phone, my iPad, or on my computer. The information about what I have already read goes with me, wherever I happen to be consuming content.
Dave is a fan of Feedbin. He recently mentioned in the Teaching in Higher Ed Slack group that one of the features he likes is the way they let you subscribe to email newsletters inside of Feedbin.
Unread
While Feedly and Feedbin take care of tracking/subscribing to all my feeds, Unread is the app I use to actually read them. It is a paid app, but worth every penny.
It did take awhile to get used to how to navigate Unread. It was an excellent use of time, however. Since I do so much reading while lying on my side (I had no idea this post was going to get so personal), I love that I can swipe from anywhere on the screen to navigate the various parts of the interface.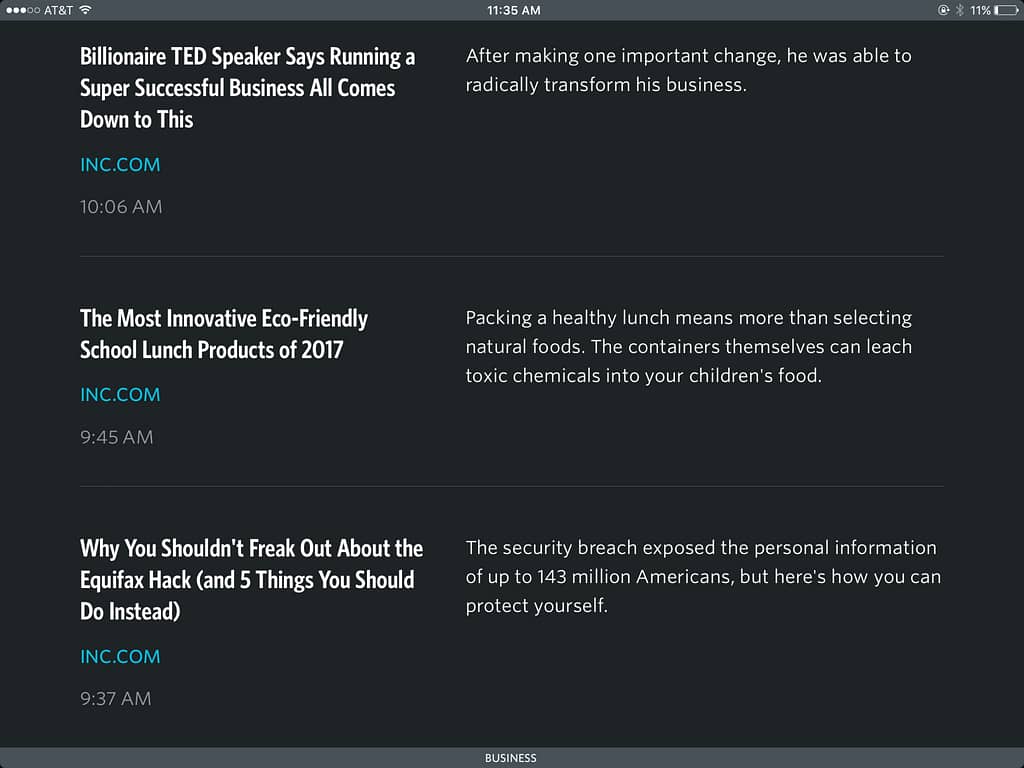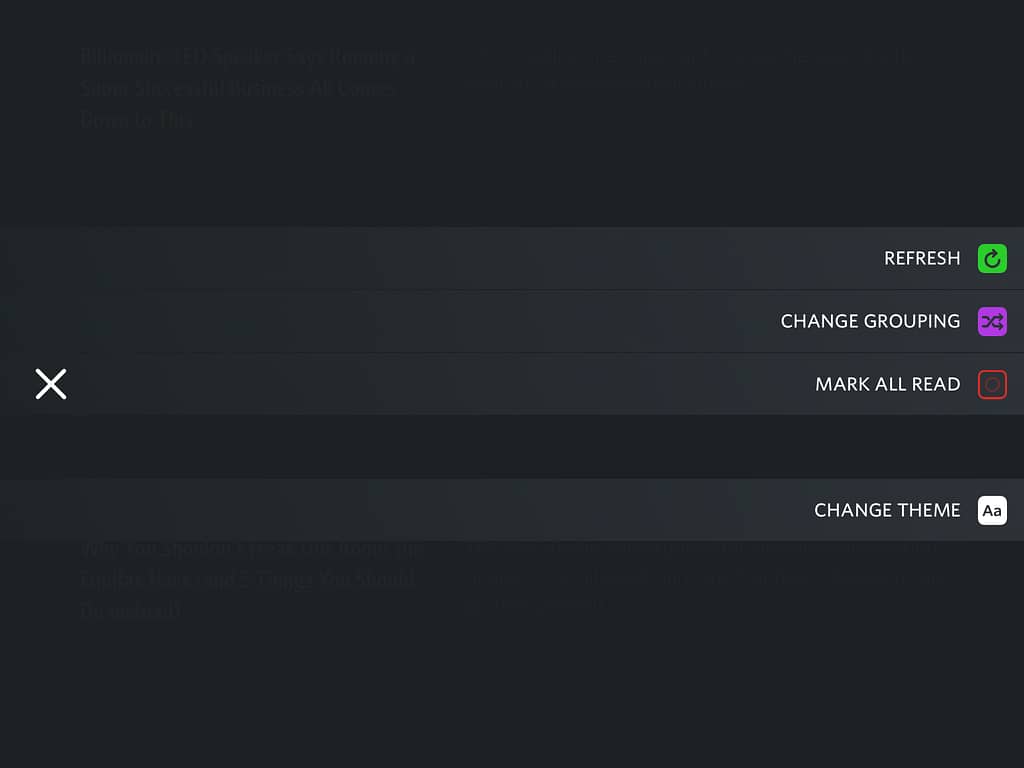 I can save articles I read in Unread to Pinboard (my preferred bookmarking service). At the same time, I can include tags, to make it that much easier to find what I'm looking for down the road.
Kindle App
Even though I know I would read more if I stuck to only using my Kindle e-reader, I still do most of my reading on the free Kindle app.
I can use dark mode when I'm reading at night, highlight passages, and look up a word in the dictionary (right inside the app). I can Tweet a quote from the book, while in the middle of reading, as well as see approximately how many more minutes it will take until I will finish the chapter I am reading.
Your Turn
What's your take on digital reading? Are there any tools I left out that you would recommend? How do you address the potential for distraction when you're reading?