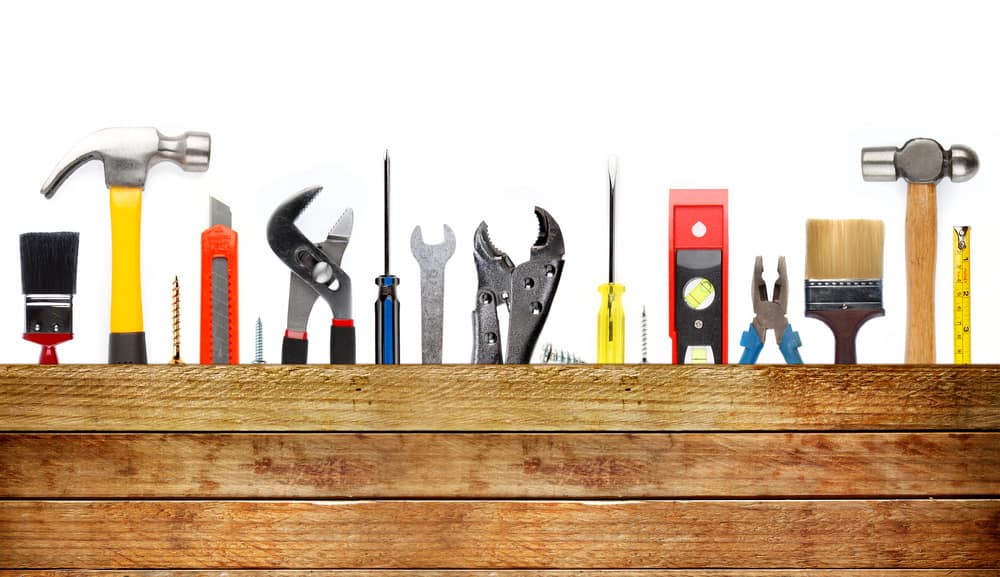 Top 100 tools for learning
Jane Hart has launched her 10th edition of her annual top 100 tools for learning list. Each year, she collects votes from learning professionals from around the world, including those in the education and corporate training fields.
This year, she's increasing the total number of tools that will be listed to 200, but will now be differentiating between education, workplace learning, and personal and professional learning. Jane will be releasing her compilation of everyone's votes on October 3, 2016. You can also go back and revisit her 2015 list to discover what people were saying last year.
Ethics and educational technology
One thing I am keenly aware of, as I start to compose this list, is how important it is to keep questioning the ways in which educational technology companies make their money and their level of transparency around how student data is used/protected. Audrey Watters has this superb edtech guide for educators with information that all of us who are using technology to facilitate learning should be aware of…
Especially when we make use of free tools, we should be mindful that no educational technology comes without some kind of price. We need to know what we're really paying when they tell us their tool is free.
My vote on the top 100 tools for learning
The following are my top ten tools for learning, categorizes under Jane Hart's new structure of: education, personal and professional learning, and workplace learning.
Education
PollEverywhere – I'm a big believer in using retrieval -tactics to strengthen student learning. PollEverywhere allows me to pose various types of questions to learners and have complete control over whether their results are displayed and when. Learners can give their answers to the questions that are posed via their smart phones, tablets, computers, or even via Twitter.
Canvas – Our university is switching over to the Canvas learning management system (LMS) in the Fall and I couldn't be happier. This LMS was built from the ground up with mobile in mind and is also strong in terms of making the fewest clicks possible needed to perform various functions.
Zoom – There's something that happens in communication when you can see another person and hear the sound of their voice. Zoom makes one-on-one conversations rich, not to mention entire classes. People can get set up simply and start connecting right away. I especially enjoy their breakout rooms feature, which is easy to use and gives the ability to have people discuss topics in smaller groups.
Plickers – There's something to be said for sometimes leaving the technology outside the classroom. Plickers combine the power of retrieval practice without the distractions that smart phones can bring. Learners hold up cards that are specially printed to allow them to indicate their answer, based on the orientation that they're holding the card. If they hold it straight up, their answer is A. If they rotate it 45 degrees, their answer is B, and so on. The person facilitating the session can capture all the Plicker card answers by scanning them with the Plicker smart phone app. The first time I tried Plickers, I was blown away at how fast those answers got into the app.
Kahoot – Sometimes it can be fun to mix things up and bring in a game show. Kahoot makes it easy to add questions to your game and brings a level of energy and excitement to a class like nothing I've experienced before. It even works in contexts you might not expect (like when I used it with our faculty, who aren't always known for their silly nature, as a whole).
Personal and professional learning
iTunes (podcasts)  – Learning never has to end with podcasts. They are like shows on the radio, but without having to be listening at the exact time the show airs. I listen to podcasts daily, using an app called Overcast, which accesses the iTunes podcast feed for the various shows I like to listen to… I can pretty much never keep up with all the wonderful resources that are out there in the form of podcasts, but it is fun to continually try.
Twitter – My personal learning network (PLN) completely changed when I started using Twitter regularly. Twitter is a social network that's value comes forth when you connect with "people who are like you – and also people who are not like you" (Peter Newbury on Teaching in Higher Ed).
Feedly – I still have fond memories of walking to a nearby bagel shop and reading the newspaper in my 20s. Now that I'm in my 40s, we have far superior newspapers. We can read them on our various devices and customize them to our exact preferences. Using Feedly, I can subscribe to the blogs and news sources that I want and have Feedly keep track of which stories I've read, already, and which ones are still unread. I can send articles that I want to bookmark (save for reference) to Pinboard.in, without having to leave the news reader app that I use. When I stop finding value in a particular source, I just unsubscribe on Feedly and can further increase the value of my virtual newspaper.
Workplace learning
Clarify – Another thing I did in my 20s (but this activity was a lot less fun than walks to the bagel shop) was make documentation. If you ever find yourself needing to build a how-to manual, Clarify will make this process incredibly easy for you. You just walk through the steps it takes to perform a function and have Clarify take screenshots along the way. You can add instructions and arrows/steps/annotations on your screenshots. When you're done, there are a myriad of export options, which can be customized so you get your documentation just the way you want it.
SnagIt – I've never been as concise as I would like to be, but SnagIt helps me move closer to that goal. When someone asks me a question, I can just take a screenshot (a picture of what's on my screen) and draw arrows and add text to give the answer in the proper context. I can also "video" what's on my screen (screencast), whether for the purpose of answering a question, or giving feedback on an assignment.
What tools have you found to be especially helpful in facilitating learning, or in contributing to your own personal and professional development? Comment below, or consider submitting your own vote for the 2016 top 100 tools list.