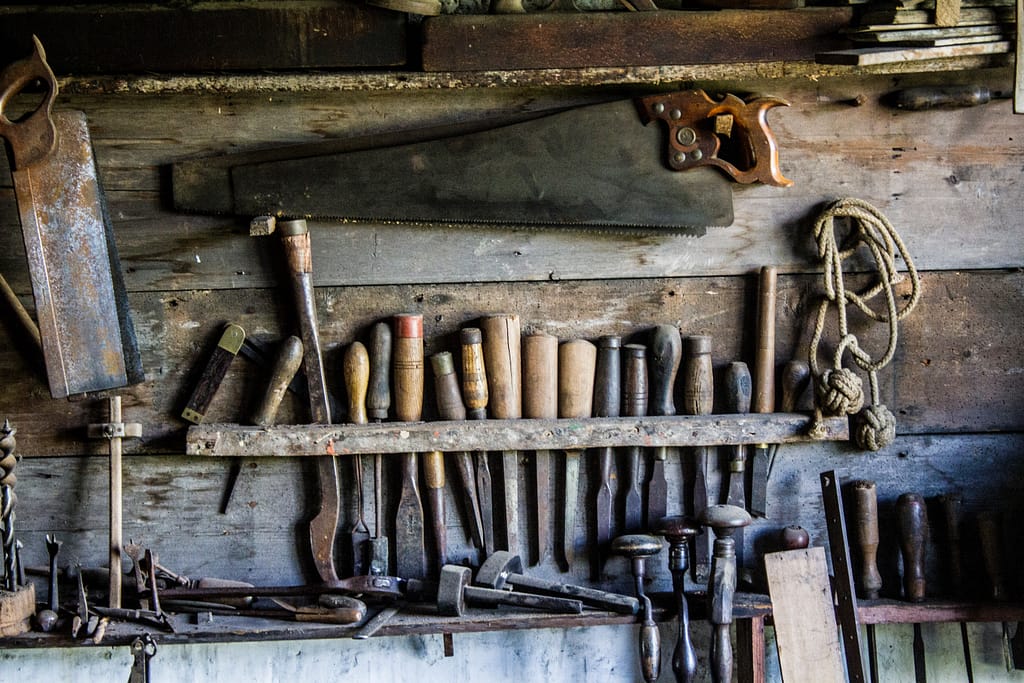 I was inspired by Bryan Alexander's post on his Daily Practice: Tools of the Trade. If you aren't already familiar with Bryan, he is a higher education futurist who has quite an influence in our industry. He also wrote a kind post at the start of the new year about his recent visit on Teaching in Higher Ed:
Discussing the Future of Higher Ed with Bonni Stachowiak, A Podcaster Who Knows the Web
I enjoyed reading his appreciation for all the aspects of producing the show, such as taking the time creating show notes for each episode, transcripts, quote graphics, and then some. I had no idea that the transcript of his episode wound up being 17 pages. Amazing!
Back to Bryan's post about the tools he uses in his work. Here's a treetop view of what I use to get my work done and facilitate other aspects of my life.
Writing
Two forms of writing require two different sets of tools:
Longer-form writing (books, book chapters) – Microsoft Word. Despite all the bad-mouthing people do about Word, it is still the most fully-featured tool I know of for longer-form writing. A close second would be Scrivener on the Mac, but I just haven't wanted to commit to the learning curve, since I know Microsoft Word like the back of my hand.
Speaking
When I speak at a conference or am hired for a keynote or workshop, the following combination of tools helps me streamline the tasks – to free me up for the creative thinking end of things:
Teaching
I had better be careful with this one, or I could write a few books on the topic. I'll narrow myself down to the first nine tools of the trade that come to mind:
Collaborating
I tend to mostly meet people where they are, when it comes to collaboration. Here are a few of the ways I collaborate on projects with others:
Microsoft Teams – I set up a Team for each major project and department I lead. We can track who has committed to what actions using Microsoft Planner (within Teams). Sharepoint lets us sync the files we share with our local computers. If I put a file in that folder on my computer, it automatically syncs it back over to SharePoint/Teams.
Dropbox Paper – This collaborative writing space is the best I have ever used. I can share a link to a Dropbox Paper file and others can collaborate – without needing to have a Dropbox or other account.
Google Docs – My monthly EdSurge Office Hours advice column gets edited using Google Docs, thanks to the wonderful Jeff Young.
Getting Stuff Done
I not only could write an entire book about this topic – I have. Consider pre-ordering your copy of The Productive Online and Offline Professor to learn more about how I set goals, manage my tasks and calendar, keep track of projects and items I have delegated, and how I avoid crashing and burning (by not having backups of my computer data, or having secure passwords).
Learning
I follow the practice of Personal Knowledge Mastery (PKM) in my commitment to lifelong learning. Harold Jarche is the person I've learned the most about PKM from… He was a guest on episode 213 of the Teaching in Higher Ed podcast.
Here are some posts where I share more about PKM:
Link: All of the podcast episodes on the topic of PKM
Communicating
I focus on enabling communication tools to work for me, instead of me working for them. That means I keep as few of notifications as I can (while still being accessible to our kids' school, for example).
Email
SaneBox – This service helps me keep my email from taking up more time than it deserves. It works on Gmail, Office 365, iCloud, or any email address.
Mail – I use the regular mail client on my Mac.
I avoid using email as a task manager and commit to achieving inbox zero once a day. Learn more about my approach way back on Episode 56. Discover even more about email management in my forthcoming book.
More email advice from an email emergency I experienced (how to organize folders, etc.)
Other communication tools
Remind – An easy way to stay connected with my students, even when class isn't in session. I can preschedule reminders about offsite visits, connect one-on-one with students – without sharing my personal cell number, and easily send photos, files, and other messages to an entire class.
Disconnecting from the attention economy – Episode with Mike Truong – Teaching in the digital age.
The kind of faculty to communicate with most often via my column on EdSurge.
I just finished reading Cal Newport's Digital Minimalism: Choosing a Focused Life in a Noisy World. He recommends tangible practices we can use to help us get the most out of what digital tools have to offer, while leaving the rest behind. I highly recommend this book.
Your Turn
I would enjoy hearing what tools of the trade you are finding most essential these days…
Photo cred: Philip Swinburn on Unsplash