Sharing is an integral part of one's personal knowledge management system.
This week, I bookmarked a post with 44 social media tools recommended by pros. While I do get tempted to explore new tools, especially on a week full of grading, I'm staying away for the time being.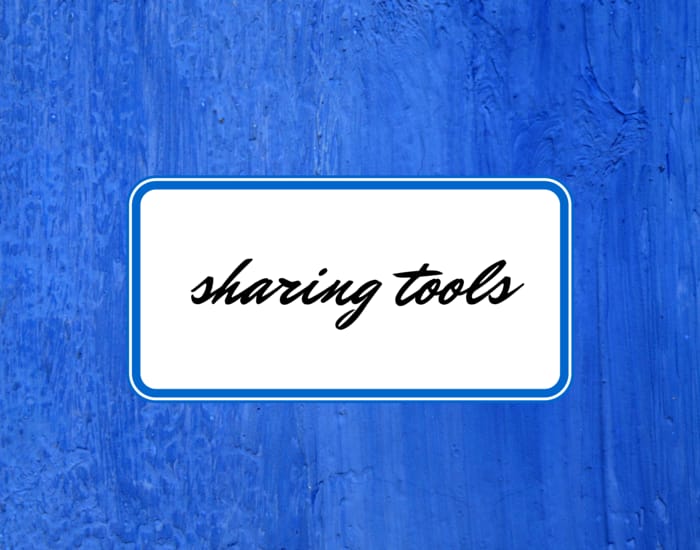 It did get me thinking about the most essential social media tools that I use, specifically in the process of sharing. Michael Hyatt did an episode this week where he spoke about how he gets a blog post done in 70 minutes each week. I typically can cut that time down even more, by leveraging the following:
Use Canva to create blog and other sharing graphics
Having graphics included with social media content increases the likelihood that someone will see and then share your content. If you need some creative ideas for how to use visuals, check out this article from the Social Media Examiner.
Canva makes it easy to create a graphic. You can use one of their predefined sizes, or input a custom size. The service is free, though they do have graphics for sale on their site for $1 a piece, so be prepared to upload your own graphics or be sure to restrict yourself to their free options.
Schedule your social media sharing via Buffer
Buffer is a service that allows you to pre-schedule content to share across all of your social media. I intersperse original content, links to others' blog posts, and quotes from my podcast episode to spread the word even further.
Once you have content placed in a schedule, you can drag individual items around to suit your needs. It even has a shuffle button to really mix things up.
Discover excellent content from your friends using Nuzzel
Despite using an RSS reader daily, there are still occasions where I am at a loss for solid content to post. Nuzzel does the curating for me by looking through who I follow and recommending relevant content.
When I first head about Nuzzel, I didn't think it would offer any additional value. I was wrong. Each time I've used the app, it has served up rock-solid content and has done so in a streamlined way.
[reminder]What tools do you use to make the sharing process easier?[/reminder]