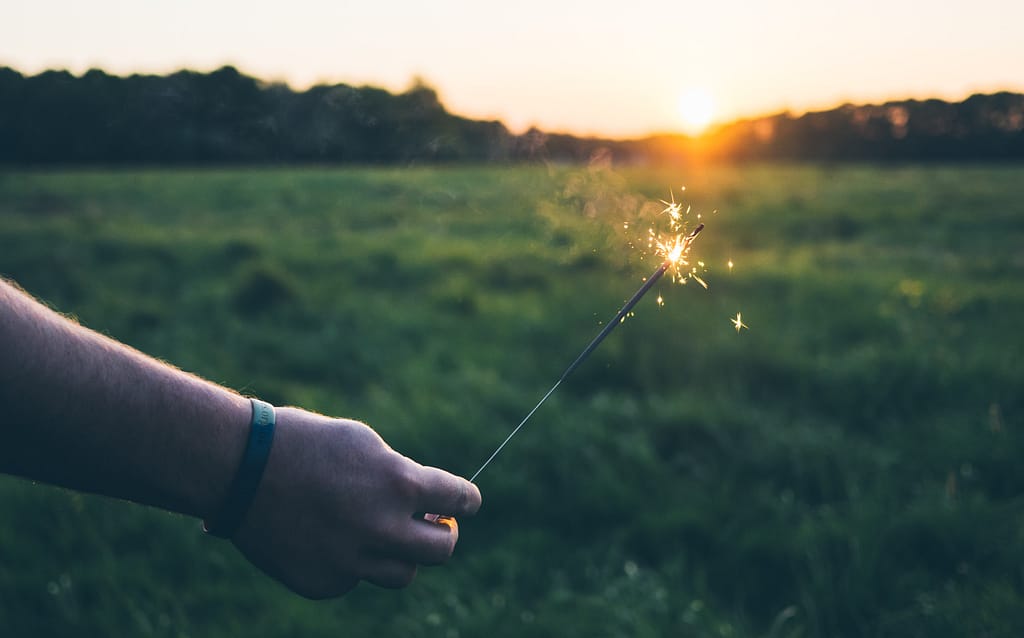 It's been quite a year for Teaching in Higher Ed. We celebrated one million downloads of the podcast with episode 250 and a profile in The Chronicle of Higher Education. In May, EdTech named the podcast (and me) in their list of 30 Higher Education IT Influencers. I was able to share about podcasting in higher education in an interview with PUPN Magazine's Rachel James Clevenger.
2019 brought another set of expert guests to the podcast. I have learned so much from each person who has joined me on the show and have enjoyed such rich interactions with many members of the listening community throughout the year.
Top downloaded 19 episodes in 2019
19 | Episode 250 | One in a Million | Bonni and Dave Stachowiak
18 | Episode 244 | Create Online Mashups that Ignite Curiosity | Michael Britt
17 | Episode 248 | Surveying Social and Open Learning | Debbie Baff
16 | Episode 245 | The Fullness of Our Humanity as Teaching and Student | Terri Jett
15 | Episode 259 | Intentional and Transparent Assessment | Natasha Jankowski
14 | Episode 272 | Inclusified Teaching Evaluation | Viji Sathy and Kelly Hogan
13 | Episode 247 | Reclaiming the Narrative on the Value of Higher Education | Eddie Watson
12 | Episode 255 | AHSIE Conference Reflections | Bonni Stachowiak
11 | Episode 269 | Removing Learning Barriers with Universal Design for Learning (UDL) | Jennifer Pusateri
10 | Episode 249 | Mindset, Metacognition, and Math | Silvia Heubach
09 | Episode 271 | The Missing Course | David Gooblar
08 | Episode 273 | Engaging Learners in Large Classes | Bonni Stachowiak
07 | Episode 251 | Annotating the Marginal Syllabus | Remi Kalir
06 | Episode 252 | Ownership, Equity, and Agency in Faculty Development | Maha Bali and Autumm Caines
05 | Episode 253 | Spaces and Places (and Nudges) | José Bowen
04 | Episode 256 | Creating Wicked Students | Paul Hanstedt
03 | Episode 263 | Recipes for Effective Teaching | Elizabeth Barkley
02 | Episode 254 | Stop Talking, Start Influencing | Jared Horvath
01 | Episode 258 | Paying the Price | Sara Goldrick-Rab
2020 Focus
As I think about what to focus on for Teaching in Higher Ed in 2020, here are three top-of-mind ideas:
Experiment with ways to extend the reach of the podcast
I can't write too much about this yet, as we are in the early stages of planning. Let's just say that 2020 will mean that Teaching in Higher Ed goes on the road at least once – to join an event I have always wanted to attend.
I received an invitation I just couldn't pass up, so we are starting to make plans for how to record remotely and capture some powerful stories and pedagogies. I will share more as we finalize our plans.
Continue to connect with a diverse group of expert guests
In 2019, we had two significant partnerships that helped us do this even more than in past years:
The California State University partnered with us on a series of episodes on faculty innovation and leadership.
ACUE continued providing us with recommended guests on a monthly basis, as they had done in prior years.
Members of the Teaching in Higher Ed community used the online form to recommend guests, and also provided suggestions via the Teaching in Higher Ed Slack Group. We also have a Trello board which I open up to completionists – who have listened to every episode of the podcast – for them to make more targeted suggestions. 
As I look through the back catalog of episodes, it is exciting to see that we addressed a rich array of topics throughout the year and contributed to the broader conversation about pedagogy in a higher education context. 
Continue to find ways to defer the cost of producing the podcast
Producing Teaching in Higher Ed has proven to be a costly endeavor. We now own professional podcasting equipment both for our home studio, as well as the one I've set up at my work – so I have more flexibility in when I can conduct interviews. There are web hosting fees, podcast editing, podcast production, and transcript costs. We work on finding creative ways to defer some of these costs, to make the podcast more sustainable over the long haul. 
These methods currently include:
Doing paid speaking events to the tune of around 4-5 times per year – find out more on my speaking page. You can also check out the resource pages for all my prior speaking events via the all-speaking page. 
Taking on paid sponsorships that align with products and services I would otherwise recommend word-of-mouth – find out more on the sponsorships page. I am projecting that we will have 2-3 sponsorships per month in 2020, though I would love to increase this even more to have a sponsor for each episode that airs.
Using affiliate links for the books and other products that get recommended on the various episodes. If you're interested in seeing some of these items, they are consolidated on the recommendations page.
ACUE has started sponsoring the transcripts for each episode, which has helped us be able to continue to provide these resources without having to take the costs on, ourselves.
I have been considering starting a Patreon page for a couple of years now, but haven't ever taken the plunge. I have enjoyed supporting two people who use Patreon to support their work: Alan Levine and Audrey Watters. Even though my donations are quite minimal, it feels good to know I'm contributing to the larger picture of them being able to continue doing what they do. I may launch a Patreon page in 2020, but am going to hold off for a bit to focus more on the bigger priorities for the start of the year.
Thanks for reading down to the end of this post. If you have a favorite episode from 2019 (or any year, really), I would love to hear about it.
Photo cred: Jamie Street on Unsplash