Sponsor Teaching in Higher Ed
Thanks for your interest in sponsoring Teaching in Higher Ed. We only take on a limited number of sponsors and only those for whom we can say we could have likely purchased your product/service, regardless of sponsorship. In most cases, we already have bought from those organizations that support the show in this way.
ACCESS MEDIA KIT AND SPONSORSHIP INFORMATION
Download information about sponsorship and access the media kit by providing your information below.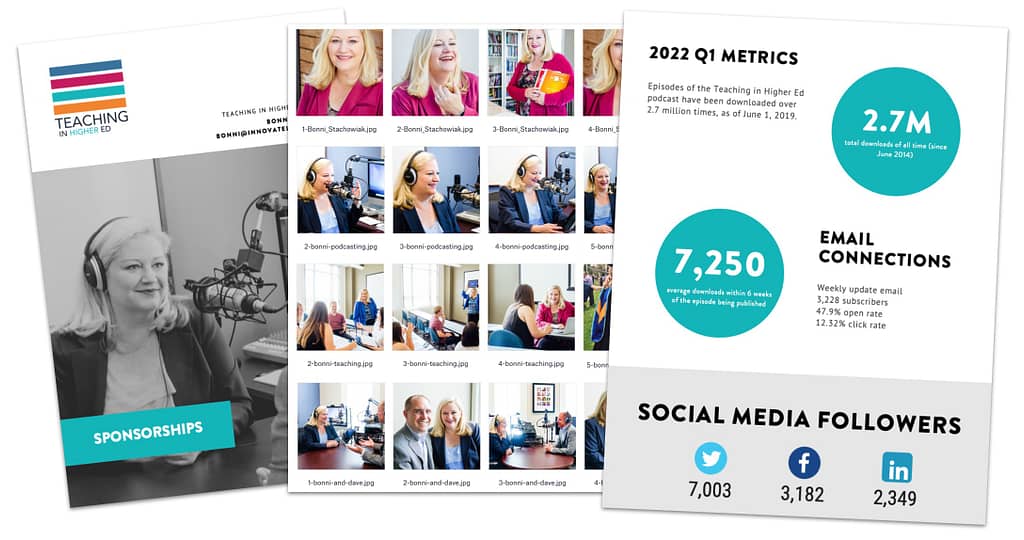 GAIN INSTANT ACCESS TO OUR MEDIA KIT:
REQUEST CONSIDERATION TO BE A SPONSOR