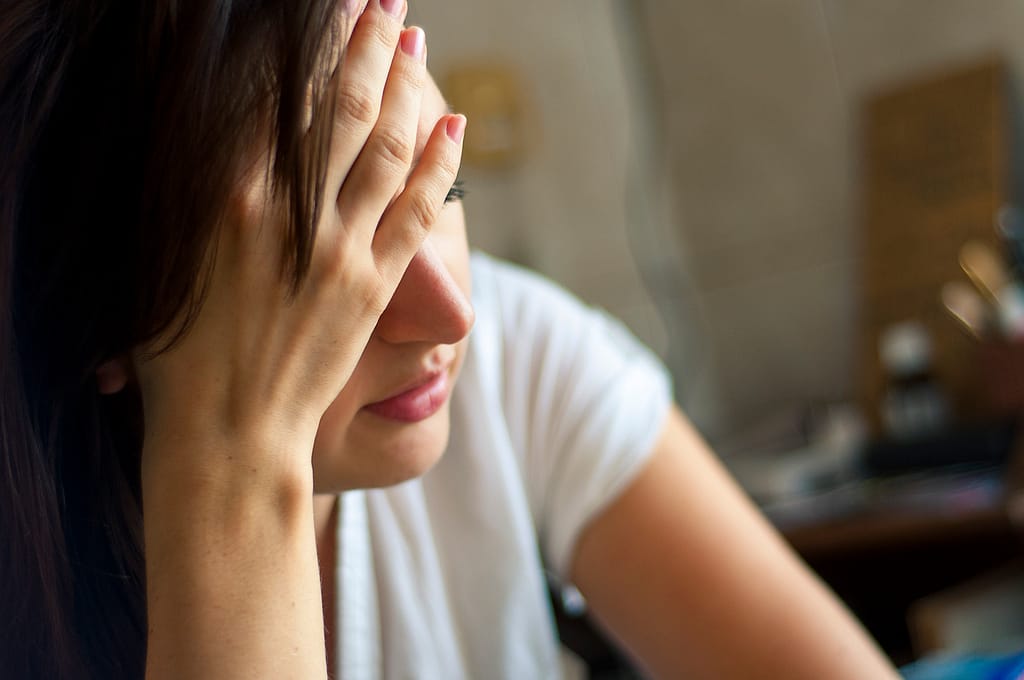 As I share about in episode #145 (which airs on March 23, 2017), things have been more than a little hectic for me in recent weeks.
We're having a bit of a crisis with a family member who is experiencing cognitive decline. I've had some changes at work, but am still committed to my current teaching load for the remainder of the semester. And I've got a new writing opportunity that I'm plugging along on…
In this post, I'll share some tools that are helping me manage during a stressful season.
Reviews
This past Monday, I was having a really tough go of it. One of the people who cares for our children during the week had been unable to come for a couple of days during the prior week, because she was sick. I was unable to play catch up over the weekend, because of needing to attend to some urgent matters with the family member who is having mental health challenges. I arrived at work and felt all the stress of being so far behind on everything.
Initially, I made the mistake of opening my email (like it wasn't bad enough with all the stuff in my mind that I knew needed doing). 40-some odd emails flowed into my inbox and I started scanning the subject lines. My caffeine hit from the iced tea hadn't hit quite yet and I started feeling a bad combination of drowsiness and dread.
Then, I suddenly felt some sense coming to me. I quickly closed my email and opened up my task manger (OmniFocus). In it, I have a prescription of all the things I do each week to review where I stand. David Allen in Getting Things Done calls this the Weekly Review.
I felt entirely different, once I had completed my weekly review. There was still a lot to do, I knew, but I was able to discern what most needed my attention that morning and what could wait until later in the day. I was able to capture all the worry I had in my head and translate it into actionable steps that could be attended to at the right time. The weekly review came through for me, once again, and I was ready to teach my class that morning with greater focus and sense of purpose.
Progress Trackers
Since we had missed two days of child care during a week that was supposed to be fairly writing-intensive for me (it was Spring break at our institution), I was behind on my writing project. Thanks to a new tool I had found called Pacemaker, I was able to regroup this week and modify my writing plan to accommodate those missed days.
As you read this post, you can see where I am in meeting my writing goals.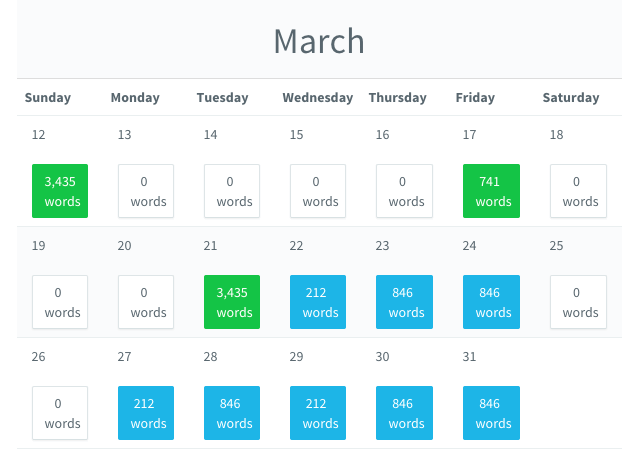 It's a flexible tool, which I've grown to appreciate. I have experienced so many regular reminders of just how many unexpected events can occur in our lives, after we have made the best laid plans. I have Pacemaker configured to avoid having me write on the weekend, to write more words on my non-teaching days, and to keep up a steady pace until I achieve my final word count destination in the summer.
Another tracker I've been enjoying is the Productive app, which I recommended on episode #139 with Stephanie Lancaster. I still only have one habit that I'm tracking: stretching. But, the daily reminder to take some time to stretch has been incredibly helpful in managing my stress levels.
Updates
One positive thing that happened during the last couple of weeks is that my new role was announced at my institution. I'll be serving as our Director of Teaching Excellence and Digital Pedagogy, another topic I share more about on episode #145. It felt good to have concluded the process of recommending the modified role (the job description for the position did not initially have a focus on teaching excellence, but I made a case for coupling that function with the emphasis on technology), being interviewed by a search committee, and negotiating some aspects of the position.
I'm also looking forward to celebrating 150 episodes of the Teaching in Higher Ed podcast in April. Please consider being a part of episode #150, which will be made up entirely of recommendations from the Teaching in Higher Ed community.
You can leave a message via this webpage from your computer, or record your own audio recording and send it to me. Your message might sound something like, "Congratulations on 150 episodes, Bonni. I'm recommending ___ today, which I think will help people ______."
If you've been listening to the show for a while, now, you'll know that these recommendations can be anything. Books, music, movies, slow cookers, technology, or even just a general recommendation about life.
Final Thoughts
As I reflect on this stressful season, two final thoughts come to mind.
First, when things inevitably go wrong, we can decide to fix them, or decide that it just isn't worth it to invest the time. I discovered that last week's email newsletter went out with a boatload of broken links. I was going to resend the email, but didn't want to fill people's inboxes with an additional email.
Finally, when things inevitably go wrong, we can decide to make the best of it. In the case of our kids' care giver calling in sick, I decided that it must be a sign that we were supposed to head to LEGOLAND that day. Instead of spending my entire Spring break trying to play catch up, "life" decided that we were going to get some unplanned adventures out of the whole deal. As you can hopefully tell, we all enjoyed this change of plans.