Podcast (tihe_podcast):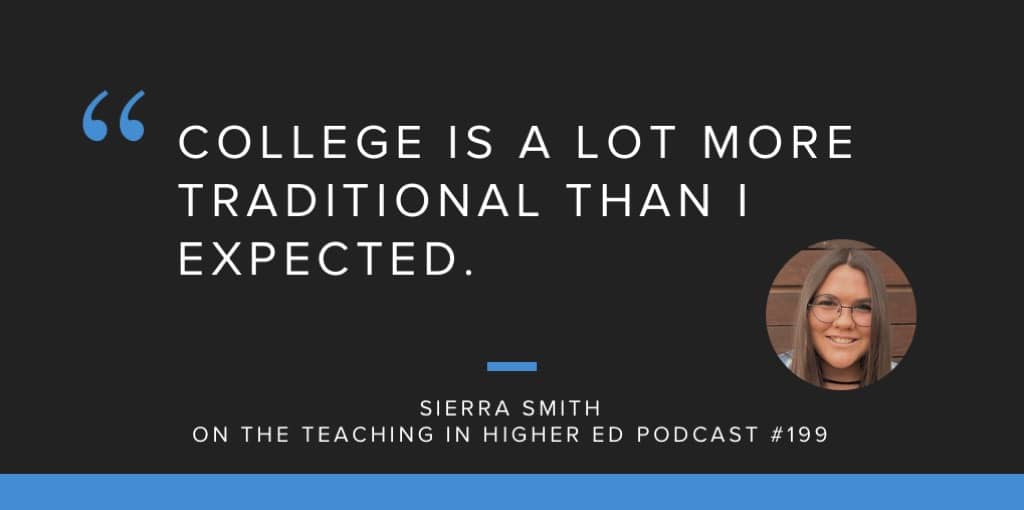 Sierra Smith shares a student's perspective on episode 199 of the Teaching in Higher Ed podcast.
Quotes from the episode
College is a lot more traditional than I expected.
—Sierra Smith
I love a class that allows for natural interactions with other students.
—Sierra Smith
What you put into an experience is what you get out of it.
—Sierra Smith
I feel like it's very non-productive when a professor comes in and they lecture for 50 minutes from paragraphs off a powerpoint.
—Sierra Smith