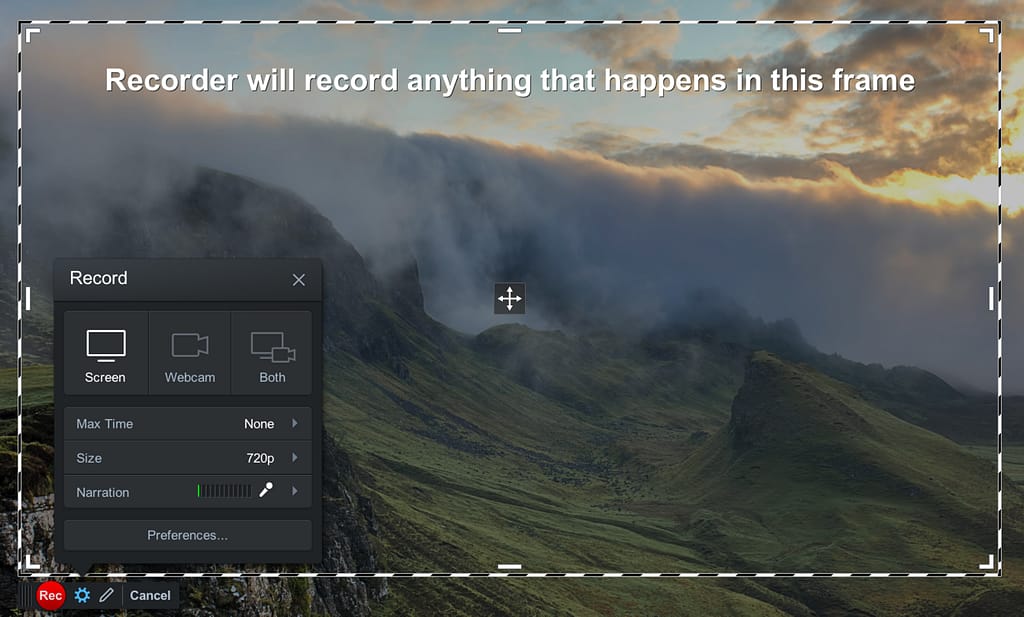 I have been screencasting for many decades now. A screencast is a video you take of your screen. Often screencasts include audio, at the bare minimum, but they have become even more full-featured in recent years.
Criteria for Screencasting Applications
When I try out a screencasting tool, the following are the criteria I use to evaluate the application:
Easy to learn – It must be simple to get started screencasting using the tool. At a minimum, recording my screen, adding audio, and saving the screencast must be completely intuitive and not require watching any training videos or reading the documentation.
Fast capture – The process from start-to-finish must be fast, so I can quickly answer someone's question and get the recording sent to them in hardly any more time than it takes me to record the answer.
Flexible – Once I have learned the basics of the application, I want it to have even more features I can discover to enhance my use of the software even more.
Accessible – Whatever screencasting tool I use must be able to produce accessible content, including the inclusion of captioning.
Uses for Screencasting
There are many ways we can use screencasting in our teaching. Here are just a few ideas to get you thinking:
Screencast-o-matic
I was recently re-introduced to Screencast-o-matic when they got in touch with me to explore potentially sponsoring the Teaching in Higher Ed podcast. As you will hear in upcoming episodes, I did decide to enter into an agreement with them to support the show. After I used Screencast-o-matic, after not trying it for many years, I found it to meet all of the criteria I mentioned above that are important to me in selecting a screencasting application.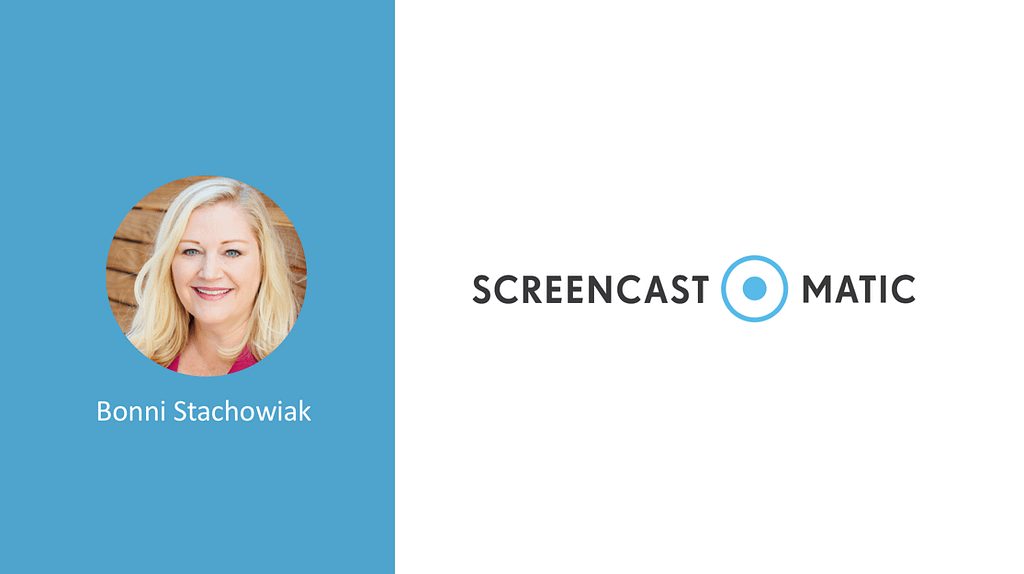 This video screencast I created using Screencast-o-matic will give you a glimpse of just some of the application's features.
Final Thoughts on Screencasts
You may have noticed that I didn't record my webcam in most of the demo videos I shared. I certainly find it helpful to be able to show my facial expressions and bring some more media variety to a video as I switch between graphics and my webcam. However, I absolutely appreciate that I don't have to include my webcam output in order to create a finished product.
There are just too many times when the kids have gone to bed and I'm wrapping things up after a long day. The ability to screencast without waiting until the next time I am able to present my most professional look is helpful. I can squeeze in answers to students, create new course content, or even create a Screencast-o-matic demo while my husband is off with the kids – as he is today.
A Selection of Articles on Screencasting
Here are some articles and blog posts about screencasting:
This blog post is part of a partnership between Screencast-o-matic and Teaching in Higher Ed. I have received compensation as a part of this arrangement. However, I only recommend tools that I use in my own teaching and would have suggested you give them a try, regardless of any kind of formal agreement. After giving Screencast-o-matic a try in recent weeks, I purchased a 3-year pro membership out of my own funds, I found it so easy to use.