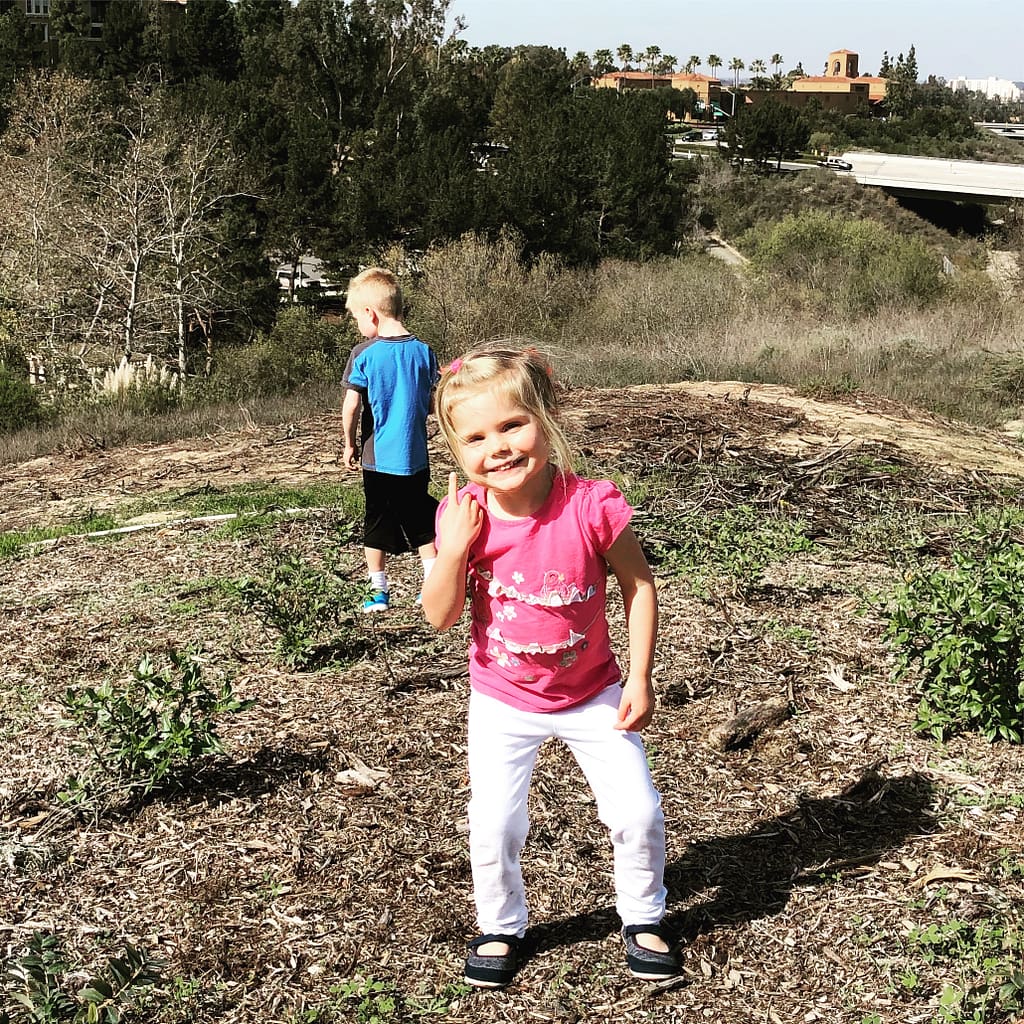 Both of our kids are really into surprises these days.
They enjoy hiding (but don't do it very quietly, so you know exactly where they are). Then, they like to jump out and yell at the top of their lungs:
Surprise!
They get such a kick out of it. Their joy is contagious.
Surprise
Our kids aren't the only ones who should recognize the importance of surprises. I have had some wonderful, challenging conversations with colleagues about how students often experience their classes, the exact opposite of anything unexpected. "We come in and sit down. He lectures for 20 minutes or so. He shows a video from the same content creation company, with examples that are not current. He lectures for a few more minutes and tells us of any upcoming exams."
It is all way too predictable. We need to infuse our classes with authentic surprises and keep the learners curious about what will happen next. Here are a few sources of inspiration:
Create Times for Telling
Derek Bruff introduced me to the idea of "times for telling" on episode #71. Ever since discovering this approach, I seek out opportunities to present problems, challenges, or something mysterious in my teaching.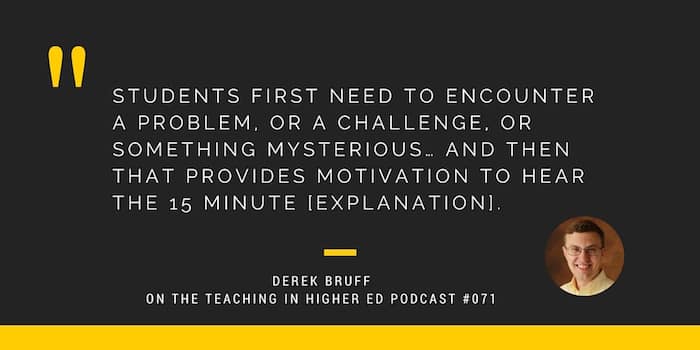 Use Prediction
Another technique is to have students be presented with a situation and ask them to predict what happened next. James Lang writes about this in his book Small Teaching. One of my favorite experiences doing this was when I played the first part of a Planet Money podcast called How Four Drinking Buddies Saved Brazil's Currency. The episode starts with an explanation of how the Brazilians had lost all confidence in their currency.
For a while, inflation was so high that grocery stores were raising their prices every day. Shoppers would run ahead of the guy changing the price tags, so they could pay the previous day's price."
The narrators then explain how Brazil's leaders brought together a group of economists together to make recommendations on how to solve the problem. I then pause the episode and have students get into groups of 3-4 and give their advice to Brazil on how to resolve the price instability. I do this early in the semester to get students accustomed to talking with each other and problem-solving in groups. It also helps them recognize that this class experience will be drastically different than professors they have had who rely primarily on lecturing in their teaching.
Bring a Prop
One of the most memorable classes in my doctoral program involved a guest speaker bringing a gift bag and setting it in the front of the class. He didn't say anything about it, at first. But, we were all captivated by it from the moment he brought it in. He brought in the unexpected. It turned out to be a $10 paperback book – one of his favorites about leadership. We valued it much higher than that because of the way in which he used it to get our curiosity going as to what was inside that bag.
Carry the Lessons Online
Having surprising elements is even more vital when we move to an online platform. When you create a video for your class, create some unexpected elements to capture the learners' attention. Give your students a taste of agency right when they enter your course. When they click on the section of your course that contains the syllabus, include a course trailer that really piques their interest in what they will learn in the class.
Go Somewhere
The feasibility of literally going somewhere will be limited by factors such as class size and campus location. I enjoy having my students meet me at Back Bay. We listen to a podcast and then gather around to discuss what we heard. Sometimes we visit local businesses or non-profits. In cases when moving outside the classroom isn't realistic, I invite guest speakers into the classroom using Zoom.
Play a Game
Another great way to create a surprise element in our teaching is through playing a game. My students absolutely love playing Ellen's Heads Up game as a review for an exam, or to reinforce some newer concepts in a class. It is available for iOS or Android. You can buy a .99 custom deck and create cards to align with your course.
Your Turn
What do you do to bring surprises into your classroom?