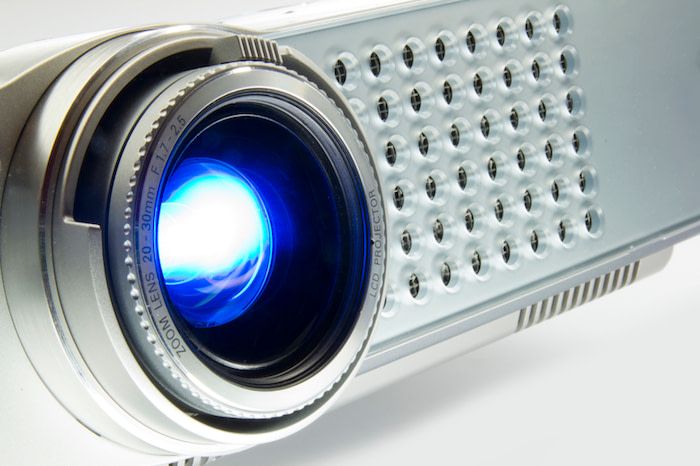 My imagination has been captured for what's possible through presentations, after attending the Podcast Movement Conference in Chicago last week.
The conference brought together such masterful storytellers as Glynn Washington, Alex Blumberg, and Anna Sale. There were a few other presenters who showed themselves to be more adept at podcasting than they were with an in-person audience.
Better presentations
The whole experience got me thinking about what approaches may be used to help create better presentations. Here are a few that I have found particularly helpful:
Make your slides interactive
One of the biggest flaws I noticed in a few of the presentations at the conference was the excessive use of the "raise your hand if you _____" technique. You can get away with that once, maybe twice. But, I counted over 20 uses of it in one presentation and that's over the top.
You can engage using audience response systems, most of which are available for use on mobile phones these days. Google slides recently was updated to include ways for audiences to engage with their phones and Educational Technology and Mobile Learning has this tutorial to get you started.
I use PollEverywhere and Sli.do currently. I am intrigued, though, by the way that Google is integrating the interaction within their service, vs having to embed outside services the way that it is when you use the other two services.
Know the difference between slides and handouts
Whenever I'm asked to provide my slides in advance of a talk, I usually start politely asking questions about the reason for the request. Often, the person asking wants to make photocopies of the slides for the attendees, since people are used to slides being really just the presenter's notes, which are shown on the screen during their talk.
What they are really asking for is a handout, a tool that can be used as reference after the presentation with additional ways to reinforce the learning from the session. Mark Hofer wrote about the importance of using slides for their intended purpose and creating handouts, when necessary, on the Luminaris blog.
Sometimes, the presentation part of the entire picture isn't even necessary. Check out this gorgeous example of how much can be communicated within a slide program from Nancy Duarte. She refers to this method of communicating via this medium as Slidedocs.
Communicate visually
Slides aren't designed to be handouts. They also weren't intended to display your notes on the projector screen for everyone to see.
There's a place for you to type notes that you want to see on the computer you're using to present on, but it reduces your learners' cognitive load if you use a relevant image to convey your idea, instead of a bunch of bullets that you'll attempt to "talk over."
Better yet, with some practice and guidance on how to approach it, you can learn to present without any notes at all. That way, the focus can be on your message, and not on you losing credibility by needing to be lost in your notes throughout your presentation.
This design guide from Canva has bunch of phenomenal examples of visual slides throughout the article. Even if you don't have time to read all of their advice, just flip through some of the slide decks and prepare to be inspired.
HaikuDeck is a great place to get started creating visual slides, if you don't have as much experience at it. The way their service is designed is to "force" you into not putting too much on a slide.
Here's an example of HaikuDeck in action. I never actually got to give this presentation, since it was planned at our faculty gathering last year and I got super sick on the day I was supposed to give the talk.

USING TECHNOLOGY TO BE – Created with Haiku Deck
Resources
My presentation approaches have been profoundly shaped by two resources:
You can see some of their influences in this slide deck I designed for the Lilly Conference earlier this year.
What resources have you found particularly helpful in your ability to create better presentations?