We all know just how wrong students can be when they answer a question in class. There have even been entire books devoted to the subject. A student indicates that his favorite hue is "Jackman," while another submits the following sentence as her essay on the enlightenment:
'The Enlightenment had many great thinkers, none of which come to mind currently."
My students have told me that I have a unique ability to not make students look dumb, when they give a completely wrong answer. I think it is probably because I have no doubt given my share of wrong answers throughout my educational experience. Students tell me that I am able to avoid being transparent about just how wrong students are, while still indicating that their answers were incorrect.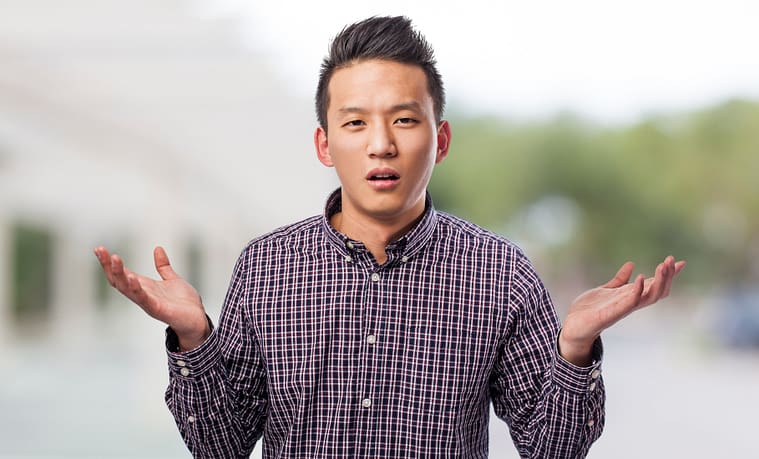 When students have given me this feedback, they have shared how much it both made them laugh (they thought about how hard it must have been for me not to let on just how dumb the student's answer was) and also respect me more (because I didn't just let the wrong answer pass). It wasn't anything I had given much thought to, until the feedback kept being repeated to me.
Here are a few thoughts on how to approach incorrect answers in the classroom:
Ask for an example
Invite the individual to give you an example of what she means by her answer. "What would be a time when you have seen that happen?" "Can you give me an example of how that might factor in?" It may be that the student isn't wrong in her thinking, but just in how she initially communicated her idea.
Help them save face
Because whatever it is we are talking about often didn't make sense to me when I first heard about it, either, I often say something like, "I can see why you might think that. I had that same theory, too."
Be cautious of humor
Any type of humor directed at the student should be avoided. If you are comfortable with it, you might use a bit of self deprecating humor, such as, "I want to make sure I'm understanding you correctly and I know I didn't get enough sleep last night, so help me out a bit…" However, self deprecating humor should be used sparingly and only if you have evidence that the students have already gained respect for you and find you credible.
Don't beat around the bush
Even though you don't want to embarrass the student, you also don't want to call even more attention to the his wrong answer. It will be better for everyone involved if you identify where the answer was lacking and either ask if anyone else has a different take, or provide the correct answer yourself.
Express thanks for participation
It can really help build a climate of trust in the classroom if you genuinely express your thanks to the student for sharing his perspective. "Thanks, John, for taking a stab at an answer. It's great when we can start thinking through how this might work, together. I'm wondering if anyone else has another perspective?"
Soften your correction
At times, you may want to dive right in with a correction, but do so  in a softened way. "I'm not sure I can get there with you, Laura, but I think you might be confusing it with another topic we spoke about previously. Remember, the balance sheet is used to determine what a business is worth if we pay off those liabilities and sell those assets… You might be thinking about the income statement."
[reminder]How do you usually handle when students give wrong answers in class?[/reminder]