This past week was our start to the semester. I was struck, once again, at how little I knew of the students' individual stories that led them to find themselves in my class. As the week ended, though, I celebrated what I was able to glean about them in that short of a time.
A particularly useful tool in connecting with my students was the sticky note.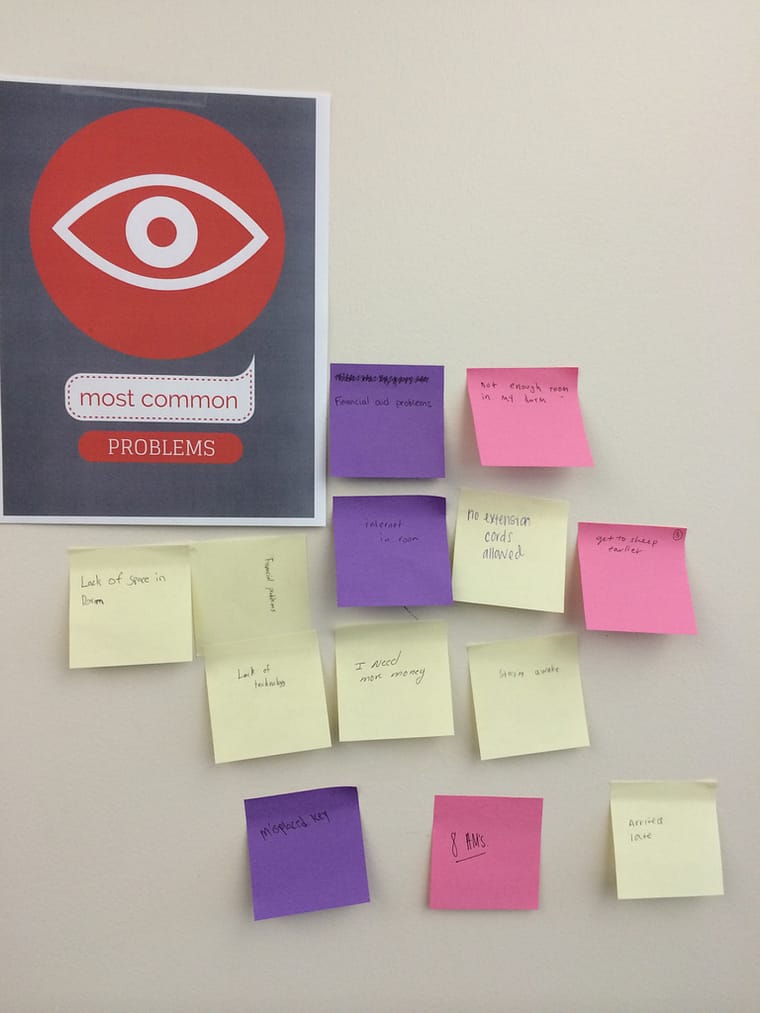 I'm teaching three sections of Introduction to Business, in addition to one marketing elective. I've taught Introduction to Business over twenty times, previously, just not three times in the same semester.
We started out with an exercise designed to help them get to know each other and start to think about how entrepreneurs come up with ideas.
I shared how many business ideas are the result of attempts to solve problems.
There was recently a story from Wired Magazine about the invention of a gadget that helps solve the problem of doctors not washing their hands thoroughly enough. Another example came from college students looking to reduce date rape incidents through their creation of nail polish that changes color when exposed to date rape drugs.
I gave each of the students three sticky notes and asked them to write down a problem on each sticky that they had experienced since either coming or returning to our university.
Then, they got in groups of three or four students and shared what they had each recorded on their notes. Finally, they selected one sticky note from their group, which best fit the following descriptions:
Most likely to be a common problem shared by many others in the class
Most unique problem
Most easily tied to a solution they could conceptualize
I've done a similar exercise in the past, but this time, I felt that there were some improvements to how I had previously conducted it.
The benefits included:
Getting students up and moving around the class
Allowing me to be reminded of some of the challenges new students encounter
Initiating conversation with students they might not otherwise have connected with that early in the class
Helping students become accustomed to going through a process of populating ideas and then narrowing them down
Cultivating empathy with others in the class
The sticky that most touched my heart that day read: "I didn't have my family to help me move in and adjust to college life."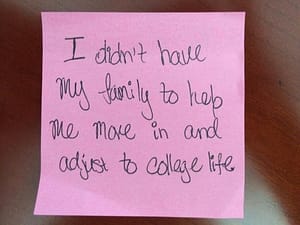 The students weren't asked to put their names on their stickies, or that student might very well have found herself on the way to Target with me later that afternoon, for a proper college kick-off celebration.
The other thing I really liked about this exercise is that not once did I see a single student distracted by their cell phone or other type of gadget. That's with a sample size of over ninety, between all three sections of the class.
While you may not teach classes where this exercise would be relevant, perhaps you can use the idea as a jumping off point for one that would work in your course.
[reminder]What's a way you can use stickies to engage your students? [/reminder]