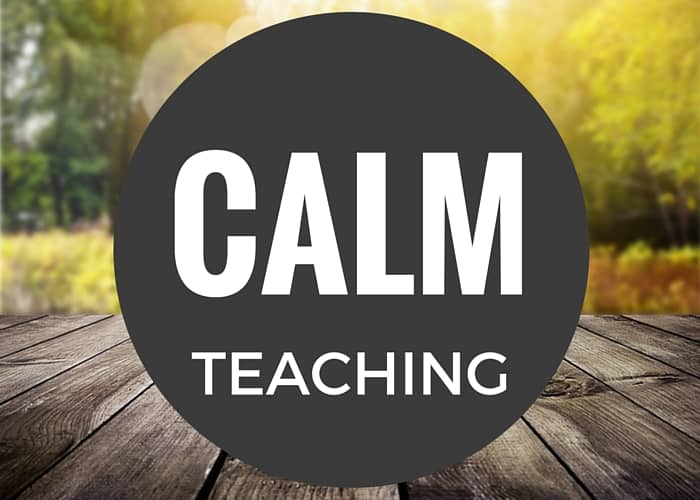 My former students often tease me, saying that having kids changed me as a teacher.
They reflect on how much calmer I am, in terms of when students aren't necessarily "following the rules" I set in the classroom. [I'll leave the discussion for how creating a culture of compliance may or may not be the best goal for education for another day…]
Both of our children were conceived as a result of many medical adventures. When I was pregnant both times, I worked hard to keep my stress levels low.
It was actually easier than I thought it was going to be…
I vacillated between being somewhat tired to being completely exhausted throughout the experiences. There just wasn't enough energy for getting angry at students.
When something would happen that would normally have frustrated me to the point of stress, I instead just took a deep breath and addressed whatever it was that happened in a patient way.
Despite the fact that we are done having children now and I get 8 hours of sleep most nights, the sense of calm in my teaching has remained.
Behavior does not equal intent
I used to be so incredibly good at ascribing bad intent to a behavior that a student would exhibit in a class.
If they were texting on their cell phone, I made that action somehow about me, specifically. They weren't just being rude, but were specifically choosing to be rude to me.
Now, while I still have times during my classes when the cell phones get put away and we focus on being fully present for one another, my feelings have changed during those times when the cell phones somehow sneak back into the foreground.
I still will ask a student to put their cell phone away, but I'll just mention that we aren't going to be needing them for what we are working on and that I know they don't want to miss what we're experiencing.
I frame my request more like I might an invitation and less like I might an indictment .
Students will often mirror our level of anxiety
Calm teaching certainly creates a better experience for me, but it also creates a calmer learning environment for my students.
Family systems theory is based on the idea that, in psychotherapy, you need to think about the individual you're treating as a part of their overall family system.
Organizational psychology draws from family systems theory and attempts to show the ways that the same dynamics from family systems theory emerge in the workplace.
If you would like to hear a robotic voice explain how this works, check out this video on family systems theory in the classroom.
We can model for students how to keep their anxiety low and reduce it for others by remaining calm when facing a potentially challenging situation with a student.
I have found that taking a deep breath (during which I remind myself that there's a lot that I don't know about this student) and formulating either a question I can ask, or an invitation to that student to engage works well for me.
We've been encouraged by Jose Bowen to Teach Naked… and I'm so looking forward to discovering from James Lang in 2016 more about Small Teaching.
I'm thinking calm teaching is another aim we can cultivate as educators…