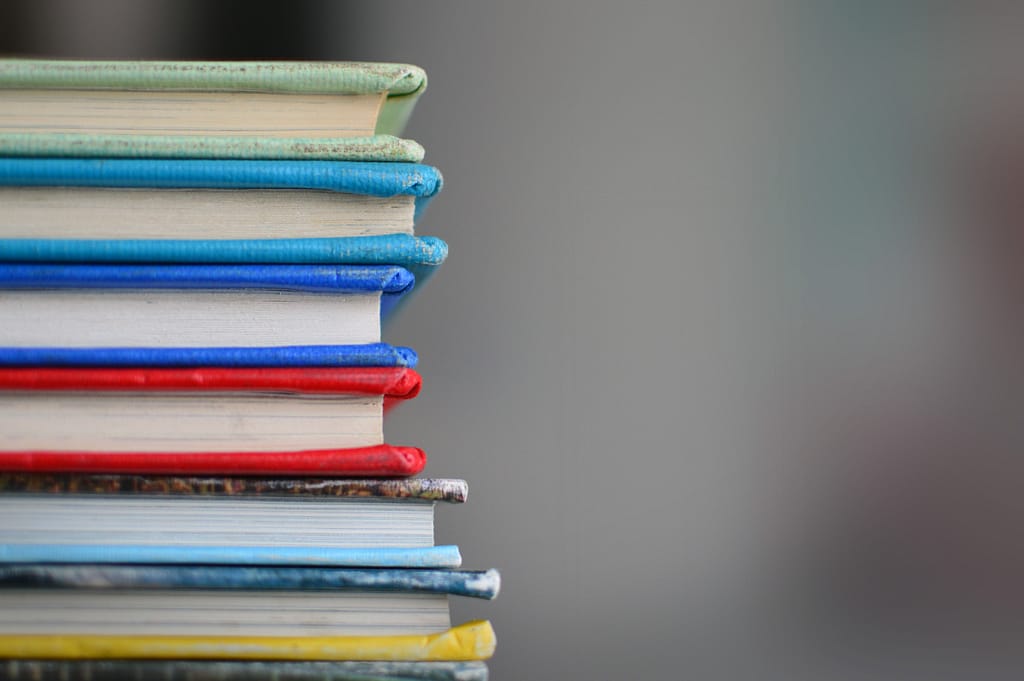 I told Dave that I was done with open textbooks. Well, at least the part of my experience with them that means I work with a group of 15-20 educational leadership doctoral students to write one in an eight week period.
When Robin DeRosa had been on Teaching in Higher Ed (episode 183), she shared about her student's open textbook. Not to diminish the tremendous effort that it takes her to continue the work on it, but they build upon past students' contributions over time. They haven't written a new book each time.
I have been completely unsuccessful at convincing any of the cohorts I have worked with to go about revising and adding to the prior cohort's books. Each group had a vision for something completely different. When I left our house to teach that Saturday morning, I mentioned to Dave that things were going to be different this term. Well, they are now definitely different.
Just not in the ways that I expected.
Cohort 11 is writing a book during our eight-week class. Tessa had a fantastic idea to take the features that you would typically find in an instapot and to create a book of essays that illustrated leadership lessons using those functions. For example, the instapot has a pressure cooker setting. Most of us have had to lead under pressure and could easily write 40 essays on the topic without running out of ideas.
The book will have leadership essays in it that all have some kind of an instapot reference. The conclusion of each chapter will contain a recap entitled: Leadership Recipe, along with an instapot recipe.
My Instapot Recipes on Pinterest
Two of the project leads from prior cohorts came on Teaching in Higher Ed (episode 225) to share about their experiences writing a book with their colleagues. Our conversation reveals some of the challenges we experienced. Yet, they each said they would do it all over again, given the choice. They also mentioned some of the digital tools that we used in creating the books.
Why did I decide to go against my self-imposed prohibition against writing a book in eight weeks?
There are two reasons, really. First, Tessa's vision for the book was compelling. She was ready to dive in and the rest of the cohort was, as well. Second, I removed another major assignment in the class that I predicted would enable us to have adequate time to see their ideas become reality.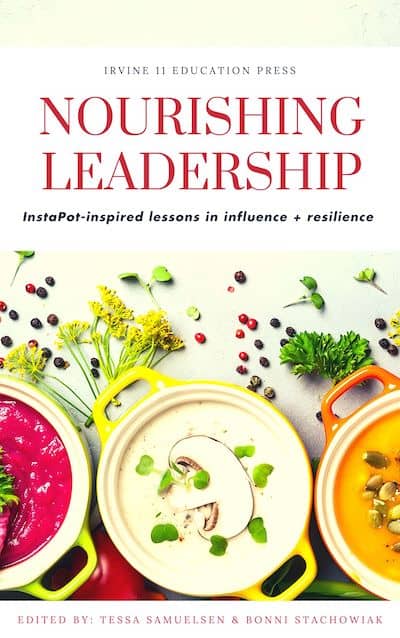 I am continually reminded of how less can be so much more in teaching. The learning deepens when we stop trying to cram so much into our classes.
We had our second synchronous video conference session the other evening. The group has been collaborating using Google docs and some members of the cohort were confused how to find things and also how to provide and receive feedback on their writing.
Immediately, Robert started reorganizing the documents so they were easier to find. We could all see him doing it via Zoom as he revamped everything. Tessa brought up Google drive and showed people how to create a new document, upload a document, and to make suggested edits.
I had removed a major assignment, which freed up the time to really dive even more into the book project. The students shared how their confidence was building using the tools they are using for their personal knowledge management (PLT) systems.
There has been plenty of time for self-directed and cohort-directed learning to occur. I made some book cover ideas in Canva and some of the people on the session got to experiment a bit with using Canva. Robert found some recipe card graphics and showed everyone how they could be placed in PowerPoint. He showed how to add text boxes over the top of where the recipe instructions and ingredients would go. The rest of the cohort was passionate about which recipe card design to select and how to display them within the book.
I enjoyed seeing what a high-performing team Cohort 11 is… At one point, Annette asked Silvia if she wanted to chime in. Silvia had been awfully quiet and Annette wanted to be sure everything was ok. It turned out that her screen name in Zoom had been inadvertently set to "user". She had been chatting things up in the chatbox, but none of us realized that she was the face behind the person named "user".
It was apparent, too, that they haven't allowed themselves to fall into bad habits of always going with the first idea that someone mentions. Teresa is adept at sharing her perspectives, even if they are different from what others have had to share. They all use humor well and collaborate tremendously well together.
You may not decide to write a book during one of your classes and I totally understand that sentiment. However, let me challenge you to take a different lesson away from this post. Take a look at your classes and find ways to do less. You may just find there's a whole lot more learning waiting on the other side. And some delectable recipes, too.