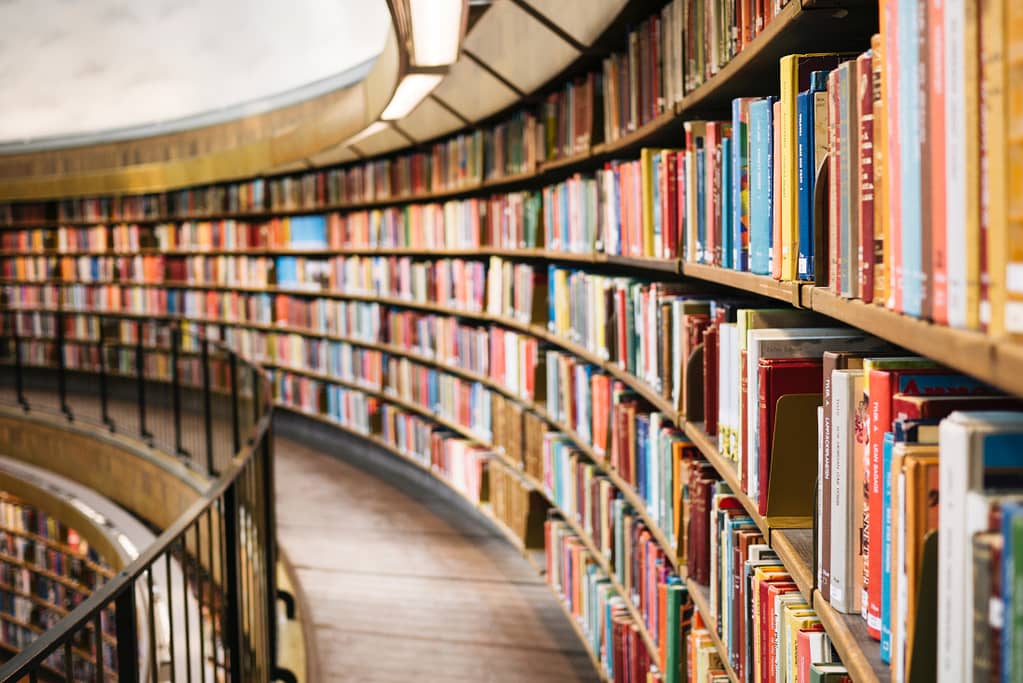 Sara asked on the Teaching in Higher Ed Facebook group:
"What's on your summer reading list?"
At first, it felt like she was asking just me, but I realized that she was probably asking everyone in the group. I think I got overly excited, initially, for two reasons:
It has been a while since I felt giddy about writing a blog post and writing about the books I have been reading inspired me.
I have always loved summer reading programs and posts and thought it would be fun to contribute to conversations like that.
When I was a kid, I used to sign up for every reading group I had access to in the summers. At the Carlsbad library, I remember we got to have some sort of paper creatures (fish, animals, etc.) that would appear with our names on them each time we read a book and shared it with the library. It was so fun for me to see evidence of the stories that had so captured my imagination during that season in such a visible and colorful way.
In this post, I'll share some recent books that I think should be on your summer list. Finally, I will let you know what I am hoping to read this summer.
Recent Reads
I have enjoyed many of the books I have read recently. Any of these would make for great summer reading for those in higher education.
The books listed above are all excellent and are highly recommended. There was only really one book that I read recently that left me wanting more. The Year of Less really fits more into the memoir category and doesn't really provide any practical advice to someone wanting to live with less. I suppose it could be said that I don't have as much in common with her and therefore couldn't find ways to take her experience and make it fit my own aspirations.
Summer Reads
I didn't realize this until just now when writing this post, but all of these books are already in my Kindle app and just waiting for me to read or finish them.
Agile Faculty: Practical Strategies for Managing Research, Service, and Teaching – by Robecca Pope-Ruark – I have already started reading this one and am starting to get my head around ways we might take inspiration from the programming world's practices and use them to make progress on multiple goals at once and with complex projects.
I'm Still Here: Black Dignity in a World Made for Whiteness – by Austin Channing Brown – I began reading this book a few days ago and am already captivated. Channing puts into words her experience of growing up as a black child in predominantly white schools and churches and then navigating the changes when spending summers in a mostly-black community. Her stories of transitioning into the workplace are full of stark reminders of the ways we make it challenging for people of color to thrive and have a voice in our white-dominated schools, churches, and workplaces.
We Were Eight Years in Power: An American Tragedy – by Ta-Nehisi Coates – I'm realizing as I type this how many of my summer reads I have already started. I love reading Coates' writing, yet this one isn't grabbing me as much. I find I would rather read present-Coates' versus the articles he wrote during those eight years. It is still a wonderful book; I am just feeling even more captivated by some of the other books I have started and more of his recent articles and find I am not opening this book up as much.
Lifelong Kindergarten: Cultivating Creativity through Projects, Passion, Peers, and Play – by Mitchel Resnick – I think I saw someone mention this on Twitter and it looks wonderful. The more I see how our young kids' teachers approach learning, the more I wish these techniques could carry across to teaching college and beyond.
Algorithms of Oppression: How Search Engines Reinforce Racism – by Safiya Umoia Noble – George Woodbury regularly comes through with great Teaching in Higher Ed podcast guest recommendations, including his idea to invite Safiya Umoia Noble onto the show to talk about her book. I left a message on her website a couple of months ago and haven't heard back. Maybe I will try other methods to see if I can reach her and get her interested in coming on to talk about this important work.
Evicted: Poverty and Profit in the American City – by Matthew Desmon – I bought this book for my Mom for Christmas last year and she said it was very powerful. I have seen many news stories where Desmon is cited, but haven't taken the plunge yet on his book. My understanding is that he tells stories of specific individuals who are in poverty to help us confront our misinformed beliefs about what it means to be poor in America.
Beneath a Scarlet Sky: A Novel – by Mark Sullivan – I don't remember how I came across this book suggestion, but maybe because I had liked Unbroken and All the Light We Cannot See. From Amazon: "Based on the true story of a forgotten hero, the USA Today and #1 Amazon Charts bestseller Beneath a Scarlet Sky is the triumphant, epic tale of one young man's incredible courage and resilience during one of history's darkest hours."
The End of Violence: A Novel – by Tom Drury – This one was recommended by John Warner on episode #172. From Amazon: "Welcome to Grouse County — a fictional Midwest that is at once familiar and amusingly eccentric — where a thief vacuums the church before stealing the chalice, a lonely woman paints her toenails in a drafty farmhouse, and a sleepless man watches his restless bride scatter their bills beneath the stars. At the heart of The End of Vandalism is an unforgettable love triangle set off by a crime: Sheriff Dan Norman arrests Tiny Darling for vandalizing an anti–vandalism dance and then marries the culprit's ex-wife Louise. So Tiny loses Louise, Louise loses her sense of self, and the three find themselves on an epic journey."
I will also be doing a bunch of reading this summer to support my partnership with West Virginia University Press' Teaching and Learning in Higher Education book series.

As you may recall, they provided financial support for the first 200 episodes' transcripts of the Teaching in Higher Ed podcast. In exchange, I get the opportunity to talk with many of the authors of the series and read their books. Pretty fortunate, aren't I? It's like sending me straight into the briar patch.
How Humans Learn – by Joshua R. Eyler
Reach Everyone, Teach Everyone: Universal Design for Learning in Higher Education – by Thomas J. Tobin and Kiesten T. Behling
Teaching the Literature Survey Course – Edited by Gwynn Dujardin, James M. Lang, and John A. Staunton
I had already read and truly enjoyed Sarah Rose Cavanagh's The Spark of Learning: Energizing the College Classroom with the Science of Emotion. Watch for a forthcoming blog post about it and check out the two episodes that Sarah has done with me about this book:
All of these authors are superb educators and I appreciate the opportunity to learn from all of them and pass as much as I can on to the Teaching in Higher Ed community.
Your Turn
What are you planning on reading this summer? Any recommendations for those looking for something good to read?