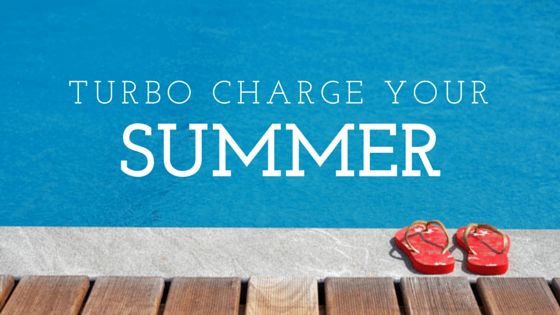 It's official. I'm on summer break. I'm also healthy enough to be back to exercising and hanging out with the kids.
My mind is full of all the things I would like to do during the break to make the 2015-2016 academic year better than this past one. I had a good time teaching, but just felt like I was running to keep up the entire time. People say that's normal with two small children at home, but I yearn for a bit more preparation to occur before diving back in again.
In the meantime, I do want to recharge my batteries and capitalize on the opportunities to try and learn new things. Here are a few actions I've taken in the past to try to turbo-charge my summer that have worked well:
Share a meal with someone in a different discipline
One of the many things I'm grateful for about getting to do the Teaching in Higher Ed podcast is all of the experts I get to talk to in such different disciplines than mine. At first, I was incredibly intimidated to speak with some who I only had the most  shallow understanding of what they teach. However, I'm glad I pressed on, as I've found I'm learning far more than I bargained for when the podcast began.
If you're not able to get together for lunch or dinner, perhaps try the next best thing.
Listen to a podcast in an entirely different discipline than yours
Doug McKee recommended the Very Bad Wizards podcast to me a few months ago. It is a dialog between Tamler Sommers (a philosopher) and David Pizarro (a psychologist). They describe themselves as people who "share a love for ethics, pop culture, and cognitive science." They also are quite funny and crass (in the best way possible).
I've enjoyed being challenged by the few episodes I've listened to so far. One recommendation I would have for those of you who really want to maximize your learning is to review the show notes for an episode before you listen to it and read the articles they post before listening.
Watch something purely for the fun of it
As I mentioned on episode #049, I spent another week in May with a cold. There's something seriously wrong when you can't keep yourself healthier than the people who stick things they find on the ground in their mouths on a regular basis. One upside to being ill was the excuse to binge watch House of Cards, a Netflix original series.
Now I'm going to want to listen to some of Slate's podcasts about House of Cards, as I understand they have some experts come and and compare real-world politics with the fictitious politics in House of Cards.
[reminder]How will you be maximizing any time off you have to turbo-charge your summer? [/reminder]