Podcast (tihe_podcast):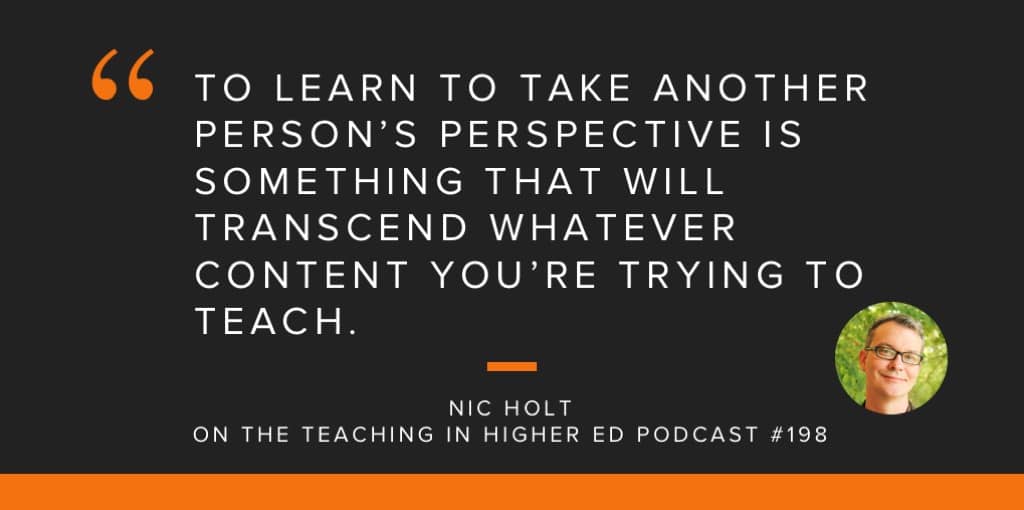 Nic Holt shares about the intersections between play, games, and learning on episode 198 of the Teaching in Higher Ed podcast.
Quotes from the episode
Always try to create those cross-silo engagements.
—Nic Holt
Before we can all learn together, we have to be nice and good to one another.
—Nic Holt
If you have a new piece of technology in your class … let everybody play with it.
—Nic Holt
To learn to take another person's perspective is something that will transcend whatever content you're trying to teach.
—Nic Holt