Podcast (tihe_podcast):
Stephanie Bianco shares about experiential learning through healthy communities on episode 266 of the Teaching in Higher Ed podcast.

Quotes from the episode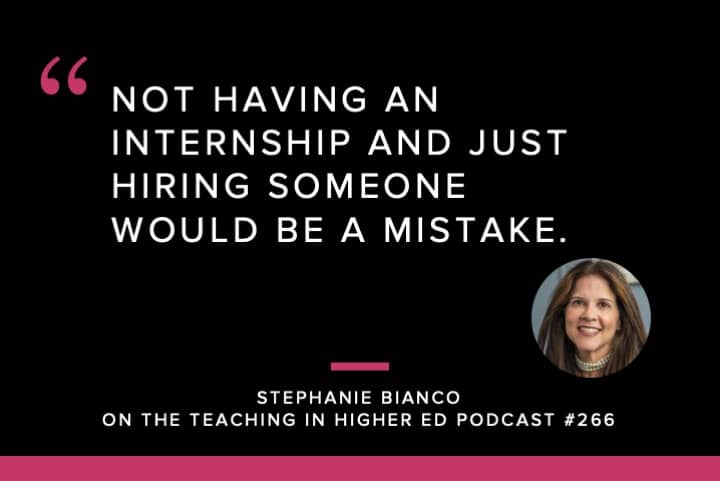 They're seeing firsthand with these kids the high need they have.
—Stephanie Bianco
Not having an internship and just hiring someone would be a mistake.
—Stephanie Bianco