For many of us, things have shifted a bit with the end of an academic year. My contract doesn't end with the end of our Spring semester, but my work days have evolved a bit to allow more time for creative endeavors and fixing broken systems.
As we concluded our academic year, the Institute for Faculty Development received some recommended summer reads and we were able to give away the titles to our faculty at our end-of-year meeting. It was fun to see which books various people selected and to see their smiles of delight as they found the perfect one to match their interests.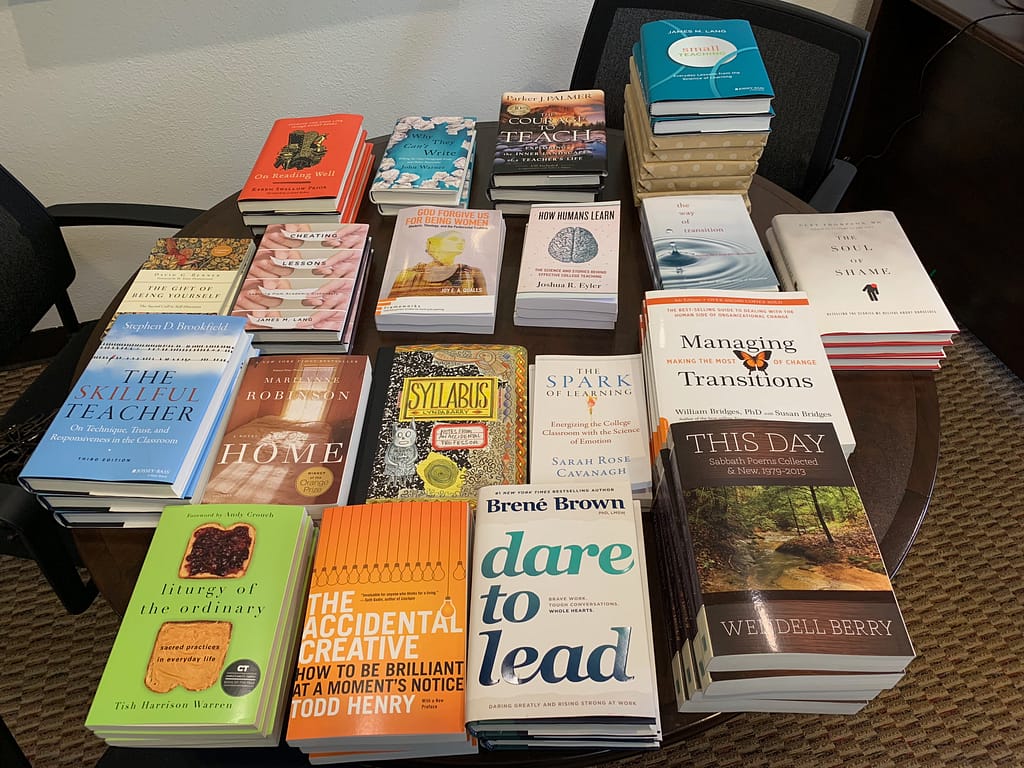 2019 Recommended Summer Reads from Vanguard University Faculty
Over the last few months, we changed podcast hosting companies for Teaching in Higher Ed and Dave's (my spouse's) podcast – Coaching for Leaders. I'm glad we made the move, but it does mean that if I ever want to calculate the most listened to episodes of all time, it will be quite a manual process.
In the meantime, I took a look at episodes that aren't recent (anything before episode 200) and saw which of these more evergreen shows were standouts in recent months.
It was fun to see some names I hadn't seen in a while on the list, along with some people who will soon be coming back on the podcast. Next week, I'm having a second conversation with Viji Sathy that I'm really looking forward to… And Saundra McGuire has agreed to another interview that we are working on scheduling.
Finally, here are some recent bookmarks I saved that may be of interest to you:
I've got episodes scheduled throughout the summer months on Teaching in Higher Ed. Hope you will be able to join us to continue the conversations and learning.