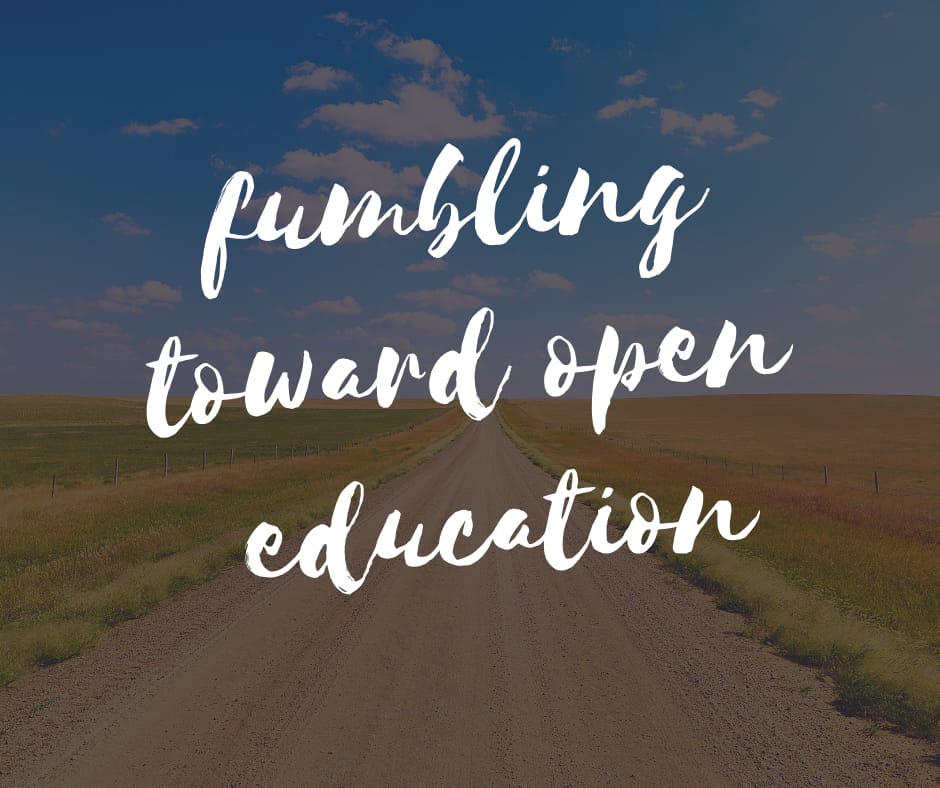 "Bonni! Bonni! Bonni!" I heard echoing across the parking lot as I walked into work this morning. My friend stopped me in my tracks to share how much she got out of the recent Teaching in Higher Ed episode with Rajiv Jhangiani on Critical Open Pedagogy.
Like her, I was also incredibly inspired by the conversation with Rajiv. He can both spell out the magnificent vision of open education, while also still increasing our collective capacity to take practical steps to move closer to that set of ideals.
I sometimes feel like I am fumbling toward more of an open education approach in my teaching. However, people like Rajiv help me believe I'm at least moving in the right direction and that I possess some markers to guide my path.
The Critical Open Pedagogy episode with Rajiv aired while the 2018 Open Education Conference was occurring (#OpenEd18). While I couldn't be there in person this year, I sure did get a lot out of the interactions that were happening on Twitter.
Below are just a few of the resources that were shared on the #OpenEd18 hashtag:
I have also been gathering open education bookmarks for over a year now. Other notable resources include:
Your Turn
What open education resources have you found particularly useful?