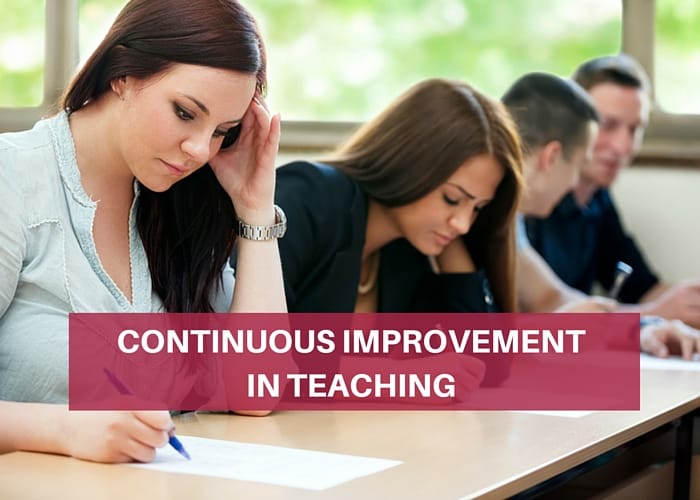 My Introduction to Business students just took their first exam of the semester. For some, it was the first college-level test they have ever taken.
I had a couple of goals I was aiming for this semester.
Avoid surprises on the exam structure
Each semester, I have students participate in an online forum, where they reflect on their first exam. They write about what went well, what didn't, what they will do differently next time, and what I could have done differently to support them in their learning.
The most common factor that students have identified in the past as a hinderance to them doing well on the exam was that they didn't know what to expect on the exam. This has frustrated me in the past, because it tends to come from an external locus of control paradigm. However, I now think I was just being stubborn and could have done something much sooner to take away this as a potential challenge for the students.
This semester, I'm using PollEverywhere even more than in the past. In particular, I regularly let them know that the kinds of questions they see (especially the multiple choice and the true/false) are the same types of questions they are going to see on the first part of the exam.
They also take weekly quizzes and I reminded them frequently that those questions were written by the publisher… the same source for the questions that show up on the exam.
Finally, I had them take a non-graded pop-quiz with an essay question that was in the same style / format as the ones that would show up on their exam.
I'm happy to report that not a single one of my 95 students who are in the three sections of the classes I'm teaching this semester indicated that they were unaware of what the exam would be like…
Success.
Prepare students for application-oriented questions
The other goal I had for this first exam was to better prepare students for going beyond memorization, but being able to apply their learning in a given context.
One of the most listened to episodes of Teaching in Higher Ed is the conversation I had with Tine Reimers on critical thinking.
It doesn't surprise me, as I struggle to develop these skills in my students. I had mixed results on the exam in this area.
One of the questions posed to them had to do with defining corporate social responsibility and then giving examples of ways that a particular company might address various stakeholders' needs and wants.
All students in the classes were able to list the stakeholders. The vast majority were able to give generic examples, such as offering benefits to the employees. There were probably 20% who were unable to make their examples specific to the company, however.
When it came to students being able to give examples for the four types of competition in markets, the success rate was much lower. Students were able to regurgitate the definitions from the textbook (which are poor, at best), but the examples they used demonstrated their lack of comprehension of these types of competition.
For monopoly, students were most often able to indicate that this was a market in which there was only one competitor.
However, their examples either had to do with their preference for a particular brand ("Apple is a monopoly, because no other technology company makes products as well as they do and they are one of the wealthiest companies in the world"), or they had answers like that bottled water companies were monopolies (We had discussed many times about how it wouldn't make sense to have multiple pipes going to your house of water and you choosing which one you liked the best). I guess they had water on their mind, but didn't realize how different bottled water is from the water we pay for as a utility.
David Merill always emphasizes that when we are teaching in the phase he calls demonstration, that we should show the learner not just how to do something, but also how not to do something.
The students clearly didn't have enough examples of what wouldn't fit into the category of each of these competitive structures.
The next time I teach this course, I'm either going to decide that this topic just isn't necessary at the level of introductory business and have them learn it in economics, or I'm going to create an experiential exercise in class to hammer home the examples more.
Creating an in-class reinforcement exercise
I'll bring in a bag full of items for each group of 4-5 students. There will be signs hanging around the classroom for each of the type of competition. Students will take each item in the bag and set it on the table under the appropriate competition type sign. Then, I'll have each group go and stand in front of one of the signs and determine whether or not the items that have been set there are correct for their type of competition.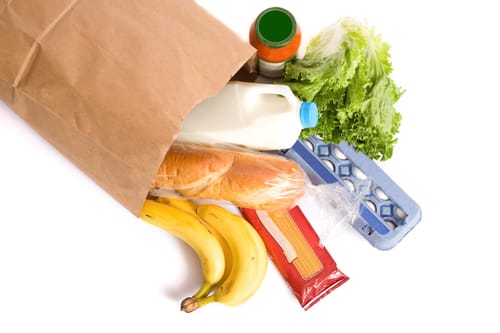 If I ultimately determine that I don't have enough time in class to go this in depth on this one learning objective, I can always build some kind of online exercise that will accomplish the same thing.
Building an online reinforcement on competition types
I could have a virtual bag in which the items that require sorting could be housed. Then, I could have some kind of a drag-and-drop interaction that has them drag them over to the name of the appropriate type of competition.
Articulate Storyline is a rapid elearning creation tool that has the capability to build drag-and-drop interactions in online courses. We have been big fans of Articulate's eLearning creation applications over the years. However, they are a Windows-only platform and we have now become a Mac-only household.
It looks like Adobe Captivate also now has drag and drop interactions. Captivate is available on the Mac and PC, so makes for a good option.
Both Articulate Storyline and Captivate are high-end applications and have the price tag you would associate with such advanced features.
Continuous improvement in teaching
I am overall pleased with the results of this first exam. Taking the time to reflect on how I can continuously improve this class after each exam is important to me. I'm glad I invested the time today to consider what changes to make, both the next time I teach this class, and as I continue with these students throughout the rest of the semester.
[reminder]Have you had any exams in your classes yet this academic year? If so, what did you discover? [/reminder]