Podcast (tihe_podcast):
On today's episode, I have the honor of talking with Dr. Jeff Wiese about how he uses coaching skills in his teaching of residents.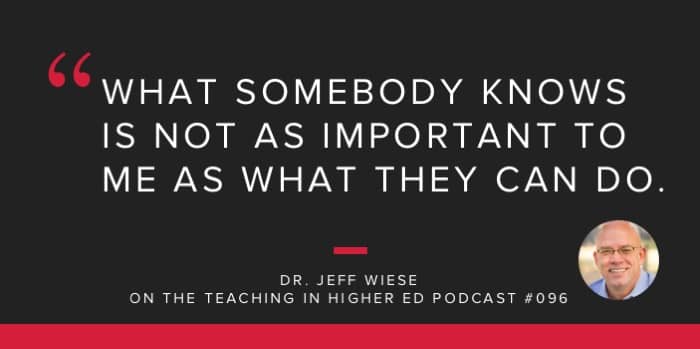 Guest: Dr. Jeff Wiese
Jeffrey G. Wiese, MD, is a Professor of Medicine with Tenure, and the Senior Associate Dean for Graduate Medical Education at the Tulane University Health Sciences Center. He is also Associate-Chairman of Medicine, the Chief of the Charity Medical Service and the Director of the Tulane Internal Medicine Residency Program. He has also served as the course director for the Clinical Diagnosis, Biostatistics, Advanced Internal Medicine, and Medical Education courses.
Quotes
What somebody knows is not as important to me as what they can do.
—Dr. Jeff Wiese

Years ago, we were so focused on on knowledge. Now, getting the knowledge is pretty easy. The shift of becoming a great coach is moving towards … teaching people not what to think, but how to think.
—Dr. Jeff Wiese

The way you go from good to great is finding your weakest area and improving it.
—Dr. Jeff Wiese

Training is to prevent surprise. Education is to prepare for surprise.
—James Carse
Links:
Are You Enjoying the Show?
Rate/review the show. Please consider rating or leaving a review for the Teaching in Higher Ed podcast on whatever service you use to listen to it on (iTunes, Stitcher, etc.). It is the best way to help others discover the show.
Give feedback. As always, I welcome suggestions for future topics or guests.
Subscribe. If you have yet to subscribe to the weekly update, you can receive a single email each week with the show notes (including all the links we talk about on the episode), as well as an article on either teaching or productivity.