Podcast (tihe_podcast):
Bonni shares strategies to help "get it together" during stressful times of the semester.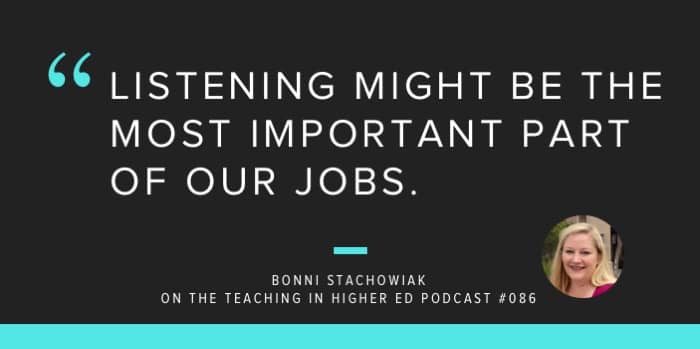 Quotes
Never succumb to the temptation to say you don't have enough time to stop.
—Bonni Stachowiak

Listening might be the most important part of our jobs.
—Bonni Stachowiak

Sometimes we're so worried about entertaining our students that we miss the opportunities for them to have creative insights of their own.
—Bonni Stachowiak
Celebration.
Stop. Collaborate. And listen.
List of projects.
Back to Life … Back to reality
Recommendations: