Podcast (tihe_podcast):
In this episode, Dave Stachowiak joins me to answer community questions.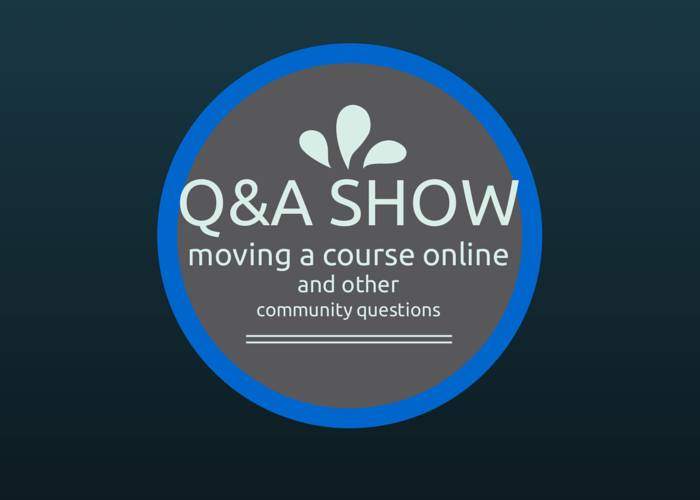 Podcast notes
Bonni gives an update on lessons from cheating lessons episode with James Lang
Community Questions
Gilbert asks:
How do I engage students in discussion boards?
Use different mediums to mix it up each week
Engage in some meaningful way with at least one other person
A listener asks:
How do I take an in-person class and put it online?
Revisit assessments
Treat content as "chunks" or assets
Leverage existing and customized content
A listener asks:
What do you elearning authoring systems do you recommend?
Recommendations
Dave recommends
The name of this app has since been changed to:
Bonni recommends
Show credits
Please consider writing a review or rating the show on iTunes or Stitcher, to help others discover the show.
Subscribe to the weekly update: www.teachinginhighered.com/subscribe
Give feedback: www.teachinginhighered.com/feedback