Podcast (tihe_podcast):
Susan Blum shares about ungrading on episode 350 of the Teaching in Higher Ed podcast.

Quotes from the episode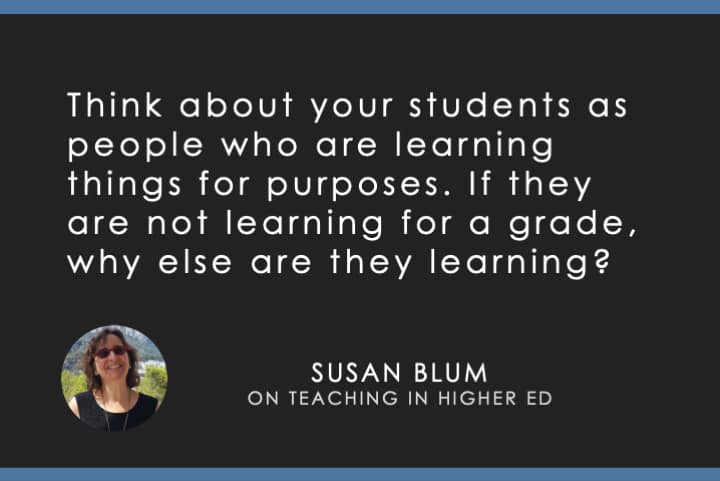 Genuine education isn't simply this points game.
-Susan Blum
If the learning is interesting, people will do it.
-Susan Blum
Think about your students as people who are learning things for purposes. If they are not learning for a grade, why else are they learning?
-Susan Blum
The goal is learning. Learning can be for the purpose of use or interest.
-Susan Blum