Podcast (tihe_podcast):
David Webster and Nicola Rivers resist resilience and share other unpopular opinions on episode 173 of the Teaching in Higher Ed podcast.
Quotes from the episode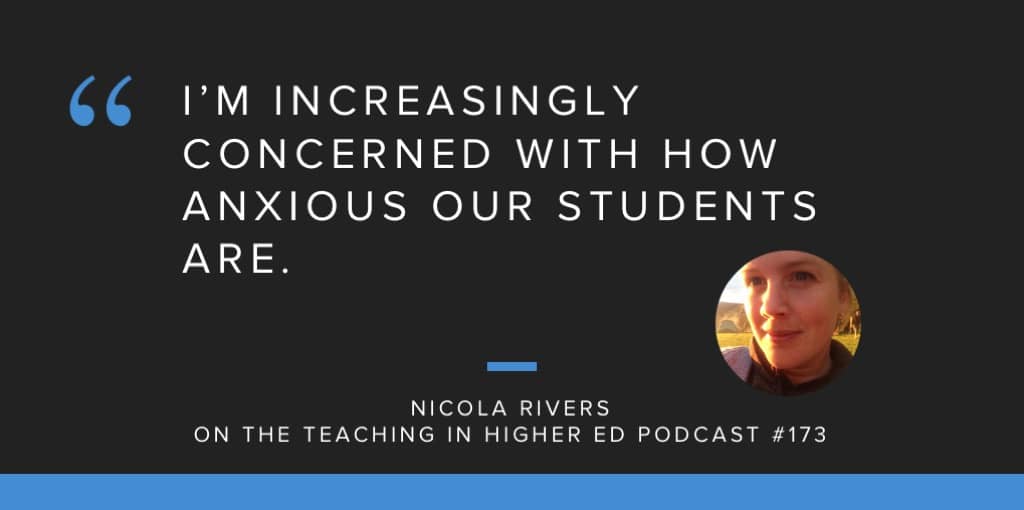 A very human approach to learning sees students as individuals.
—David Webster
I'm increasingly concerned with how anxious our students are.
—Nicola Rivers
This well-intentioned discourse is not as benign as it seems.
—Nicola Rivers
Try to think more broadly about how we define success and how we define failure.
—Nicola Rivers